Washington Insurance Commissioner Mike Kreidler on Thursday filed an emergency order that requires insurers to extend deadlines relating to withheld depreciation for policyholders who are in the process of completing home or building repairs as part of a property loss claim under a replacement cost policy.
The deadline is extended by 60 days after June 26, or after the expiration of Gov. Jay Inslee's COVID-19 related stay-at-home order, whichever comes first.
Without the extension, some policyholders in Washington could have been forced to accept a depreciated settlement from an insurer that was less than the replacement cost, according to Kreidler's office.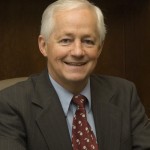 Some policies have a time requirement to complete repairs. Since the residential construction industry was prohibited from doing repair work during a statewide shutdown, some people may have been unable to complete the repairs within the allotted time.
Was this article valuable?
Here are more articles you may enjoy.