Insurance Office of America has added Stephen P. Daniel to the Las Vegas, Nev., office as an employee benefits consultant.
He was previously an employee benefits consultant with The Mahony Group.
Daniel has also been an owner/agent for New York Life, and he served in the United States Marine Corp.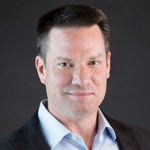 Longwood, Fla.-based Insurance Office of America is a full-service insurance agency founded in 1988.
Was this article valuable?
Here are more articles you may enjoy.