Berkley Crime, a division of Berkley FinSecure, a Berkley Co., has named Brian Platt assistant vice president-Underwriter.
Platt will be focused on developing stand-alone fidelity/crime business across a spectrum of businesses within the West region. He will be based in Colorado
Platt's 16-year background is as both an underwriter and broker.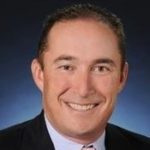 Berkley FinSecure provides insurance solutions to financial institutions, including bond, management liability coverages and all standard property-casualty lines.
Topics Fraud Underwriting
Was this article valuable?
Here are more articles you may enjoy.