Insurer groups are taking issue with push by Washington Insurance Commissioner Mike Kreidler to prohibit insurers from including information from consumer credit histories in the insurance scores used to calculate premiums for auto, homeowners, renters and life insurance policies.
Kreidler recently reached out to insurance company CEOs in a letter and urged them to stand behind their recent pledges to end discrimination and racial inequities by supporting his proposal to ban the unfair practice of using credit scoring in setting prices for auto, homeowner's, renter's and life insurance.
Kreidler is asking the Legislature to amend two state laws that currently allow insurance companies to help determine rates for consumers in Washington. The companies can continue to use other factors to set premiums, including age, gender, where a person lives, marital status and more, he noted
His proposal has early support and will be sponsored by Sen. Mona Das, D- Kent and Rep. Steve Kirby, D-Tacoma.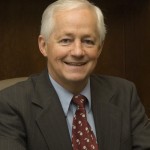 "Many leaders in the insurance industry have recently pledged to eliminate inequity," Kreidler said at the time of his proposal. "My proposal is an opportunity to convert these pledges into action. People will feel the economic impact of the coronavirus pandemic for years to come. It will be extremely hard for many people to improve their credit scores or even maintain their current score. They should not be penalized for circumstances that are no fault of their own."
The insurer groups, in their rebuttal to the proposal, argued that insurers don't use credit scores in the same way that banks, employers, landlords or others do.
Property/casualty insurers weigh specific factors from credit reports and combine those factors with other insurance-specific factors, such as driving history, previous claims or history of home rental or ownership, to determine a rate. Life insurers vary in their use of credit information as well, they say.
Insurance companies that consider credit information do so because their own actuarial experience and other studies have shown a proven connection between credit-based insurance scores and risk of loss. And, for most P/C insurance consumers, including credit information in insurance rating results in premiums that are lower than they would be if credit information was not considered, according to Kenton Brine, president of the NW Insurance Council, one of the groups opposing Kreidler on this.
If Kreidler is successful in prohibiting the use of credit information to help insurers set rates, the cost of insurance could increase for many insurance consumers in Washington, and there will be considerable market disruption as credit-based insurance scores are removed from rate plans filed with the Office of Insurance Commissioner, Brine said.
"I think it'll be highly disruptive to the Washington insurance market," he said.
Credit information enables insurers to more accurately price risk, and therefore they can offer a better rate to people with good credit, according to him.
"Most people have a credit history that is beneficial to their insurance position," Brine added.
He said insurers use factors in a credit score and combine that information with other insurance-related information, such as driving history and previous claims, to come up with more accurate rate pricing.
"It's looking for responsible behavior, not about how much you make," he said.
Kreidler noted that people will feel the economic impact of the coronavirus pandemic for years to come, making it hard for many to improve their credit scores or maintain their current score.
In making his argument, he is also calling out racial disparities, noting that in 2018, 8% of whites in Washington lived in poverty compared with 20% of Blacks and 17% of Hispanics.
Kreidler said his proposal is about "leveling the playing field."
He said there may be a statistical correlation between credit scores and overall risk behind the wheel, but added that redlining may have also had a statistical justification, but that is now illegal in this country.
"It is very frustrating to have them be that judgment and that so far out of any sense of reality of what the real world is like out there for these people, and they're hurting and they're going to be hurting for a long period of time," Kreidler said. "There are some institutional forms of racism that are inherit in our economy. The use of credit scoring is one of them."
Brine said he doesn't believe people's credit scores will drop due to the ongoing economic downturn.
"We didn't see that in the 2008 recession, and early indicators we are not seeing that now," he said. "The assumptions about race and income and this current situation with COVID are supposition. We think it's a real mistake to just assume credit scores are dropping,"
He also believes there's an assumption that in communities of color, people are less responsible with money and therefore have poorer credit.
Other groups that are sounding off over Kreidler's proposal include the American Property Casualty Insurance Association, the National Association of Mutual Insurance Companies and the American Council of Life Insurers.
Mark Sektnan, vice president for state affairs of the APCIA, released the following statement in response to Kreidler's call for a ban on the use of credit information in insurance scoring:
"Nearly half of the states have adopted the National Council of Insurance Legislators' Credit-Based Insurance Scoring Model Act, which includes extraordinary life circumstance exceptions to an insurer's use of credit information. This protects consumers who have medical bankruptcies and other unforeseen circumstances. In addition, the federal CARES Act provides numerous protections to consumers who have been negatively impacted by COVID 19.
Rather than calling for a legislative ban on the of credit-based insurance scores,Sektnan suggested that Kreidler consider adopting the NCOIL model law.
"The fairest way to determine what people pay for auto insurance is to use a variety of factors that provide insurers with a more complete picture of a consumer's potential for filing a claim or having a loss," he continued. "Credit-based insurance scores provide most consumers with savings. The NCOIL model law can provide important additional consumer protections."
Kreidler said he's not asking insurers to end credit scoring tomorrow in all states, but for them to support efforts to halt the practice in his state.
"The real question is, 'Is it fair?'" he said.
If someone loses their job during the pandemic and ends up having their credit suffer, they will have to pay substantially more for car insurance, and in theory that person could end up paying as much as or more than a person with, say, a DUI on their record, he argued.
"We want a level playing field and create one that fair," Kreidler said.
Related:
Topics Carriers Washington
Was this article valuable?
Here are more articles you may enjoy.