La Jolla, Calif.-based Palomar Holdings Inc. has named Angela Grant chief legal officer.
Grant will oversee all in-house and corporate counsel duties and will play a prominent role in regulatory, compliance and strategic matters.
She has more than 30 years of operational and legal experience in the insurance industry. Gran most recently served as chief legal and innovation officer at CSE Insurance Group. She was head of compliance & legal at Hippo Insurance before that. Past leadership roles include Esurance, Kemper and GEICO.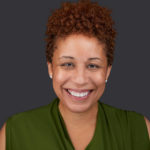 Palomar Holdings Inc. is the holding company of subsidiaries Palomar Specialty Insurance Company, Palomar Specialty Reinsurance Company Bermuda Ltd., Palomar Insurance Agency, Inc. and Palomar Excess and Surplus Insurance Co.
Was this article valuable?
Here are more articles you may enjoy.