CRC Group has promoted Stewart Brown to regional director of the company's transportation binding division for a newly created region that includes Texas and California.
Brown is based in CRC's Seattle, Wash., office, and specializes in primary liability fleet business, both for-hire and business, public auto. He will be responsible for leading the Dallas, Fort Worth, Houston, and Fresno transportation binding teams as well continuing to work with his existing clients, while based in Seattle.
Brown, who joined CRC as a casualty and transportation broker in 2003, has more than 25 years of primary transportation experience.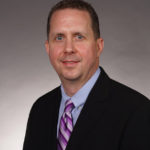 CRC Group is a nationwide wholesale distributor of specialty insurance products.
Was this article valuable?
Here are more articles you may enjoy.