There may be many more carriers and brokers waiting on the sidelines of the insuring cannabis sector to get in than most may realize.
That was among the messages delivered by experts during Insurance Journal's webinar in mid-April, How Insurance is Keeping up with Bustling Cannabis Sector.
The webinar took place as cannabis has lately been in the news with more states legalizing it for adult or medicinal use, large acquisition deals and companies going public. Topics covered included insuring special acquisition corporations (SPACs), new product innovation, M&A deals within the cannabis insurance sector, trends and a guess or two on when and if the federal government will greenlight cannabis.
Panelists were Charles V. Pyfrom, chief marketing officer at CannGen Insurance Services, Alan Devey, a cannabis focused producer out of Lockton Chicago who specializes in publicly traded cannabis companies, and Phillip Skaggs, assistant counsel at AAIS, who focuses on legal analysis, government relations, compliance, form development and emerging risk assessment.
Carriers
With legalization in some form sweeping across the U.S. – the latest states being New York and Virginia – will more carriers get into the cannabis game?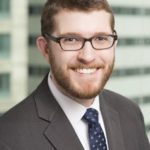 It's a question on many minds within the segment. Skaggs specializes in cannabis insurance issues and advises carriers on the impacts of cannabis regulations, trends, and market growth. He is the architect of the Cannabis Businessowners Policy (CannaBOP) and manager of standardized cannabis coverage provisions and exclusions at AAIS.
His response to the question of whether more carriers are getting interested in cannabis was a resounding "yes."
"Carriers have been approaching my company AAIS, they want to know more," Skaggs said. "They want to capitalize on this momentum and explore ways that they can do that. Either stepping into cannabis for the first time or aggressively expanding their existing cannabis coverage territory."
A recent example he cited was Golden Bear Insurance Co., which in 2017 became the first carrier in California writing in the cannabis space on an admitted basis.
"They recently reached out to us to step into Arizona, they adopted our cannabis business owners program and moved right in there, they're ready to start writing," Skaggs said.
Expect more moves like this from carriers in the near future.
"Other carriers have approached us and expressed interest in similarly new states, New York, New Jersey, Illinois, Michigan, all relatively new markets, but not to be outdone I think we also need to focus on the fact that regulators are taking an increasing interest in this space," Skaggs said.
The November 2020 election yielded five newly legal states, and then with New York's recent legalization of adult use, Virginia followed to become the 17th adult-use state and the first state in the South to legalize it.
"Cannabis is no longer a regional issue," Skaggs said. "It hasn't been for a few years now. But Virginia really highlights that, and should be a lesson to everyone carriers, regulators, legislators and so on that sitting back and observing the industry may no longer be an advisable and certainly not a profitable strategy. More states will follow and so will carriers."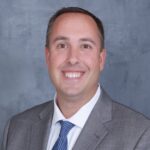 Many carriers are finding that a wait-and-see approach "is heavy on the see at this point," Skaggs said.
"And if they don't start putting together Canvas coverage options, they will be seeing their competition outpace them," he added. "So, a handful of carriers with more on the horizon are taking this opportunity capitalizing on social and legal momentum to approach cannabis more seriously."
Pyfrom said carriers like Golden Bear, firms his, as well as most of the brokers that CannGen works with, have the "first mover" advantage by being steeped in the space before others enter.
"And so, for a lot of our brokers, and we're one of the largest underwriting facilities in the US, this is all we specialize in, having access to all sorts of household brokers in both wholesale and retail, as well as traditional mom and pop and the biggest brokers in America," Pyfrom said. "We're seeing overwhelming enthusiasm across the entire spectrum of our brokers who are working with us. They're excited about the growth in this industry. They're excited about expansion for existing clients. And they're excited about seeing what the insurance community is bringing together to make sure we can properly insure the operators in this space who are more risk astute these days than they ever have been, and are really looking to see this industry be elevated to that next level."
SPACs
Devey specializes in insuring special purpose acquisition corporations, or SPACS. He's been quite busy in the past year.
Listen to the Insuring Cannabis podcast EP. 19: Cannabis SPACs Are Hot, but Insuring Them is Pricey and Complex for more on what Devey's doing with SPACS.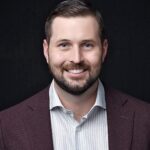 Devey said there were 12 active cannabis SPACs looking for targets and another 12 new issues looking to have an initial public offering during the time of the webinar.
While the demand for SPACs is big, so is the risk, he said.
"Because once you get a ticker symbol, all of a sudden you also get a target on your back," Devey said. "My team has done a lot of work in the public cannabis market. And I've got a lot of research to support that. And particularly within the SPAC cannabis world, it is probably the highest level of risk a company can take on. SPACs in and of themselves are very risky."
Devey poured through data over the last 10 years.
"And for a frame of reference, over the last 10 years from 2009 to 2019, there were about 225 SPACs," Devey said. "Last year, there were 248 SPACs. And this year currently, we're already up to 186 SPACs. So, you can see the velocity of the SPAC market increasing."
Products
AAIS came out with its well-known CannaBop policy several years ago, and successfully filed the coverage in California in 2017. Skaggs believes we'll soon start to see the market provide insureds more products like this, and broader coverages.
"AAIS will be coming out with some new standardized cannabis forms later this year, liability only program and some farm owner's coverage endorsements," Skaggs said. "And the market is on an expansive and upward trend from what I've seen. I've witnessed a significant increase in interest that I mentioned before from carriers and agents and regulators. And we'll see if that persists and what it turns into. But I do have a degree of confidence that the market is improving from an insured perspective, I'm optimistic that we will indeed soon see a wider range of coverage options as competition increases. And in some cases, less restrictive policy language and lower rates."
All-in or Nothing
The panelists agreed that any insurance professionals interested in getting into the cannabis space should considering going all-in.
"I think taking a step back and really jumping into the industry with two feet and learning from the operators who are funding lots of success in this day and age is really important," Pyfrom said. "I don't think you can dabble on cannabis."
He said the most successful brokers they work with make cannabis "90, 95%" of their business.
"They know who the carriers are, they know what the forms look like," Pyfrom said. "They know what client profile meets the respective markets in a real way to where they're trying to find efficiencies of scale, and really go to those markets, where we can find quick quotes that are also underwritten appropriately to where the carriers are happy, the brokers are happy, and the buyers are happy."
Difficult Lines
Despite sweeping legalization in states and the House this week passing the Secure and Fair Enforcement Act (SAFE Banking), which would protect banks that do business with companies in states that have legalized cannabis for medicinal or recreational purposes from federal enforcement action, expect some lines of insurance to remain difficult for cannabis insurance buyers for some time to come.
Skaggs said "cultivation is probably going to be difficult for the foreseeable future" until federal legalization passes and the federal crop coverage programs are available, at least for outdoor growing.
"I know there's indoor growing coverage is available currently in the market," Skaggs said. "But from what I've seen, they vary significantly from policy to policy and how they're approaching that exposure."
Product liability and products that may end up covering long tail-risks may be another area that cannabis insurance buyers find pricey and difficult to obtain.
If you'd like to hear more about long-tail risks, listen to the latest Insuring Cannabis Podcast: If The 'Vape Crisis' in Cannabis Taught Us One Thing, It's That It's Never Too Soon to Think About Long-Tail Risks.
"I think there's still a lot of fear of what is to come with product liability in the space a lot," Skaggs said. "We don't know about long-term cannabis use what kind of warnings need to be on packages for new canvas users, so they don't eat the whole chocolate bar those sorts of things. And we're continuing to see whenever possible, that coverage can provide it on a claims-made basis. It's going to fence subject to limits and health hazard exclusions, non-compliance exclusions. I think product liability will continue to be the most restrictive of the coverages for the foreseeable future."
Devey said directors and officers, which has been difficult for cannabis operations for years, may remain a tough buy.
"From my vantage point, D&O is the biggest issue on my end, just from a sheer lack of capacity in the marketplace," Devey said. "I mean, there's only two carriers who are willing to take on an operator with over a billion-dollar market cap. And that just does not create a competitive environment. And as you build a tower, the product terms or the policy terms, we have to spend so much time fighting to make sure that they're true follow form because the carriers are going to try stamp on as many endorsements and exclusions to protect themselves."
If there was a common theme in the webinar, it was growth and opportunity. Skaggs drove home that point.
"I think we're going to see the market swell," Skaggs said. "And then by the end of the year towards going into 2022, contract just a little bit. So, we'll see those mergers, we'll see those acquisitions, we'll see some businesses jump in without knowing too much about the space and really kind of put themselves out of business quickly. But I think overall, we'll see growth, continue to see growth. That's a pretty safe bet for the next five years."
Related:
Was this article valuable?
Here are more articles you may enjoy.