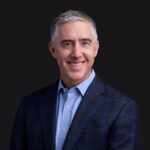 Josh Tyndell joined the Lockton company in its Seattle, Wash. office.
Tyndell has 20 years of experience in the insurance industry. Before joining Lockton, he was a founding partner at BK-JET Group which was acquired by HUB International in 2018.
Before starting BK-JET, he was the managing director of Wells Fargo Insurance's Spokane office.
Lockton is headquartered in Kansas City, Mo.
Was this article valuable?
Here are more articles you may enjoy.