San Diego, CA, June 14, 2016 – Atlas General Insurance Services, LLC, a national multi-line program administrator, announced today the addition of an exclusive new workers' compensation insurance program with Falls Lake Insurance Companies. Falls Lake Fire and Casualty Company and Falls Lake National Insurance Company—subsidiaries of James River Group Holdings—operating with a group rating of 'A-' IX (Excellent) with Positive Outlook by A.M. Best Company.
This new platform includes the addition of over 400 workers' compensation classes, including auto repair, construction, transportation, energy, healthcare, manufacturing, and other industry classes. Atlas supports this expanded appetite with excellent service standards, an online rater, flexible payment plans, loss control services and exceptional claims handling. California is the first state where the program is available, and Atlas is actively working with Falls Lake to expand this coverage nationwide.
"Atlas is thrilled to partner with Falls Lake Insurance Companies, which will continue to strengthen our diverse insurance product lines." said Bill Trzos, president and CEO of Atlas. "By combining Atlas' professional underwriting and marketing knowledge with Falls Lake Insurance's rigorous product and exemplary services, we are confident that this new partnership will provide the highest quality workers' compensation product options to our customer base."
Steve Hartman, President & CEO of Falls Lake stated, "We are very pleased with the ability to partner with Atlas General. As a carrier, we look to partner with select program managers which demonstrate unique capabilities in their segments. Atlas General reflects a strong partner for us in a significant market segment in California and across the U.S."
Mike Mathews, president of the Workers' Compensation Division at Atlas stated, "Our workers' compensation underwriting team is excited about the new partnership because it gives us the ability to provide even more options for our brokers. This progressive, 'A' rated product provides a solid foundation for the expansion of our appetite."
Atlas is now accepting applications for these risks. For more information, or to find out how to become an Atlas producer partner, please visit atlas.us.com or call our Business Development team at (855) 309-3310.
About Atlas General Insurance Services, LLC
Atlas General Insurance Services is a full service program administrator that offers a wide range of insurance solutions. Atlas has expertise in developing and underwriting programs with a variety of insurance carrier partners. Atlas has the primary goal of providing exceptional service and unique options for their clients. For more information, visit atlas.us.com.
About Falls Lake Insurance Companies
Founded in 2004, Falls Lake Insurance Companies (Falls Lake) are a wholly owned subsidiary of James River Group, Inc. The Falls Lake group of admitted insurance companies, comprised of Falls Lake National Insurance Company, Falls Lake General Insurance Company, Falls Lake Fire and Casualty Company, and Stonewood Insurance Company, carry property/casualty licensure in 48 states as well as the District of Columbia, and is approved for workers' compensation in 40 states. As wholly owned subsidiaries of James River Group Holdings, Ltd., the Falls Lake group of companies share a group pooled rating of A-, IX (positive outlook) from A. M. Best. Falls Lake focuses on specialty admitted insurance business, including commercial property/casualty, workers' compensation and commercial automobile, underwritten through select General Agency partnerships throughout the U.S.
Media Contact
Stephanie Bozzuto
Marketing & Communications Director
(858) 529-6700
stephanieb@atlas.us.com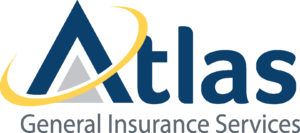 Was this article valuable?
Here are more articles you may enjoy.