Atlanta, GA, August 30, 2016 — Breckenridge Insurance Services welcomed two experienced wholesale insurance brokers to the organization recently. Augie Christian, CPCU, CIC and Jessica Lovinggood, CIC are new vice president, brokers within the growing company. The addition of Christian and Lovinggood expands the breadth of competitive workers' compensation insurance solutions among top-rated carries in this specialized marketplace. They will also provide agents with traditional excess and surplus lines placement.
Christian was last a broker at Swett & Crawford for nearly eight years specializing in primary workers' compensation. In his twenty years in the industry, he has gained significant experience in general liability and property risks as well. Prior to Swett, he worked as a broker for Risk Reducers, Crump and RPS Insurance. Christian started his career in New York City at Program Brokerage after graduating from the University at Albany, SUNY with a Bachelor of Arts degree. He is located in Brentwood, Tennessee and can be reached at achristian@breckis.com or 917-692-4380.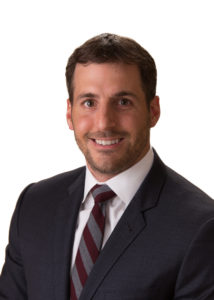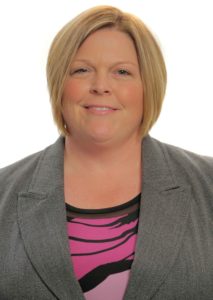 Pictured from left to right: Augie Christian, CPCU, CIC and Jessica Lovinggood, CIC.
Lovinggood has more than 15 years of insurance experience specializing in workers' compensation and also joins Breckenridge from Swett & Crawford where she worked for nearly eight years. Previously, Lovinggood was a business development manager for the carrier Markel FirstComp for four years. She started her insurance career at CompSource Mutual of Oklahoma as an agency business consultant. Lovinggood holds a Bachelor's of Business Administration from Northeastern State University and is located in Oklahoma City, Oklahoma. She can be reached at jlovinggood@breckis.com or 405-312-3338.
About Breckenridge Insurance ServicesBreckenridge Insurance Services is a national wholesale commercial insurance brokerage firm with more than three decades of experience in supporting agents and their clients. Focused on building long-term partnerships, the experienced brokerage group offers consultative services and quality carrier relationships and binding authorities for a variety of standard and hard-to-place specialty coverages. Breckenridge Insurance Services has ten offices across the United States and continues to strategically expand its team and presence to serve diverse markets with top-rated domestic and international carrier partners.
About Breckenridge Insurance GroupBreckenridge Insurance Group, headquartered in Atlanta, Ga., is an international specialty wholesale insurance broker, program manager, managing general agent (MGA) and insurance services provider. The company offers access to a diverse range of commercial insurance and financial services products to businesses and professional services firms in a variety of industries. The company serves independent insurance agents, brokers and legal and financial institutions throughout North America by way of Blue River Underwriters, OSC, Breckenridge Insurance Services, Breckenridge Elevation Authorities contract binding group and InSpecialty innovative insurance solutions. For more information, please visit www.breckgrp.com or call 630.945.3878. CA Insurance License #0G13592
Media Contact
Caren Henry
chenry@breckgrp.com
267.961.8252

Was this article valuable?
Here are more articles you may enjoy.