Atlanta, GA, May 31, 2018 — Breckenridge Insurance Services recently promoted two senior team members within the wholesale brokerage team. Trevor Pierce is now the division vice president and managing broker of multiple offices in the south and eastern regions. Formerly he was a regional vice president of the Dallas area office. Victoria Dearing, MBA, AAI, CPCU, RPLU, ARM-P was promoted to senior vice president and senior broker of professional liability from vice president.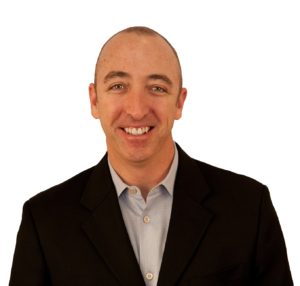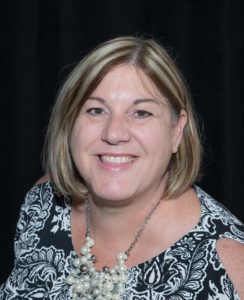 Trevor Pierce and Victoria Dearing, MBA, AAI, CPCU, RPLU, ARM-P
"It's a pleasure to work with Trevor. He's a proven leader who continually demonstrates his selfless commitment to delivering solutions to our clients—even if outside of his direct team—by collaborating with varied experts across the company. It's great to have the opportunity to recognize his contributions in this manner," stated Tracey Carragher, CEO of Breckenridge Insurance Group.
Pierce has instituted several successful broker training and development practices within the organization that have been adopted by his peers. In addition, his own agent base has continued to expand as he is a knowledgeable and trusted partner who works diligently with top-rated carriers to appropriately place risks. Through his efforts, access to key markets has increased and products such as investor property coverage have benefitted many insureds. He can be reached at tpierce@breckis.com or 469.320.4038.
Carragher noted of Dearing's promotion, "Vicky's professional liability expertise and professionalism is widely respected by her agents and has earned her well-deserved recent industry recognition. Her know-how in handling our own insurance and supporting our team and their agents' needs is equally valued by all."
Dearing recently earned Breckenridge awards internally for significant client growth and service excellence. Her specialty is professional liability—including the complex and constantly changing cyber liability marketplace—while working with clients on servicing their diverse needs. As an insurance educator and head of the Fort Worth chapter of the CPCU, she is well-versed in all aspects of industry and willingly shares her industry thought leadership and happenings on her LinkedIn profile. Her latest focus includes launching a company-wide exclusive offering in the emerging cryotherapy market. She can be reached at vdearing@breckis.com or 469.320.4033.
About Breckenridge Insurance Services:
Breckenridge Insurance Services is a national wholesale insurance brokerage/MGA delivering top-rated, competitive commercial coverage solutions. With more than three decades of providing responsive counsel and risk management insights, Breckenridge has become a recognized leader and trusted partner to valued agents and coveted carrier partners internationally. With significant in-house contract binding authority and expert, award-winning brokers spanning nearly all property and casualty risk types from workers' compensation to professional liability, we offer collaborative, comprehensive solutions. As part of Breckenridge Insurance Group, the team has access to additional resources and expertise to help clients go further. For more information, please visit www.breckis.com
About Breckenridge Insurance Group:
Breckenridge Insurance Group, headquartered in Atlanta, Ga., is an international specialty wholesale insurance broker, program manager, managing general agent (MGA) and insurance services provider. The company offers access to diverse range of commercial insurance and financial services products to businesses and professional services firms in a variety of industries. The company serves independent insurance agents, brokers, and financial institutions throughout North America by way of Blue River Underwriters, OSC, Breckenridge Insurance Services, Breckenridge Elevation Authorities contract binding group and InSpecialty innovative insurance solutions. For more information, please visit www.breckgrp.com or call 855.728.8822. CA Insurance License #0G13592
###
Media Contact
Caren Henry
chenry@breckgrp.com
267.961.8252


Was this article valuable?
Here are more articles you may enjoy.