Atlanta, GA, July 30, 2020 — Breckenridge Insurance Group welcomes Sheree Davis to the company as a senior vice president, program director. Davis has more than 30 years of insurance industry experience with significant operations, underwriting and management skills. She will be leading the start-up of a General Agency operation and launch of a non-standard auto insurance program in Texas and reporting to Dennis DiCapua, president of the Blue River Underwriters program division.
For the past six years, Davis was vice president of underwriting and operations for Apollo Managing General Agency having established the many varied processes and systems to support their growth. Prior to Apollo, she held a similar position with Newport General Agency which was acquired by AmWINS. Her additional underwriting leadership roles were at Harbor Insurance Managers and North American Managing General Agency. She also worked for Tri-Star Insurance Agency and American Hallmark Insurance Company early in her career.
"I'm looking forward to collaborating with Sheree again as we've had great success working together in the past," stated DiCapua. "With the resources and relationships of Breckenridge to kickstart this new program and our investment in the latest technology for non-standard auto product delivery, we're well positioned to offer agents something integral to their business" he added.
Davis commented, "I am excited to develop a new non-standard auto program as part of the Breckenridge team. My longstanding commitment to underwriting best practices, knowledge of operations and experience with this technology-driven distribution model, are being put to immediate use."
Davis can be reached at sdavis@breckgen.com or 940.367.0898.
BLUE RIVER UNDERWRITERS is a national program administrator with managing general underwriting and managing general agent authority for several programs with top-rated international carriers. The team partners with select retail and wholesale insurance agents to deliver industry and risk insights and solutions for diverse insureds from Roofing Contractors to Outdoor entities. Blue River Underwriters continues to build its reputation for quality coverage, competitive rates, and unparalleled service with ten offices nationwide and is a part of the Breckenridge Insurance Group.
BRECKENRIDGE INSURANCE GROUP, headquartered in Atlanta, Ga., is an international specialty wholesale insurance broker, program manager, managing general agent (MGA) and insurance services provider. The company offers access to diverse range of commercial insurance and financial services products to businesses and professional services firms in a variety of industries. The company serves independent insurance agents, brokers, and financial institutions nationally by way of Blue River Underwriters, OSC, Breckenridge Insurance Services brokerage and contract binding, and Southeastern Underwriters, Inc. For more information, please visit WWW.BRECKGRP.COM or call 855.728.8822. CA Insurance License #0G13592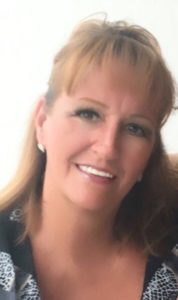 Media Contact:
Caren Henry
267.961.8252
chenry@breckgrp.com
Was this article valuable?
Here are more articles you may enjoy.