Changing the Game by Doing the Right Thing
---
HNI Risk Services – New Berlin, Wisconsin
---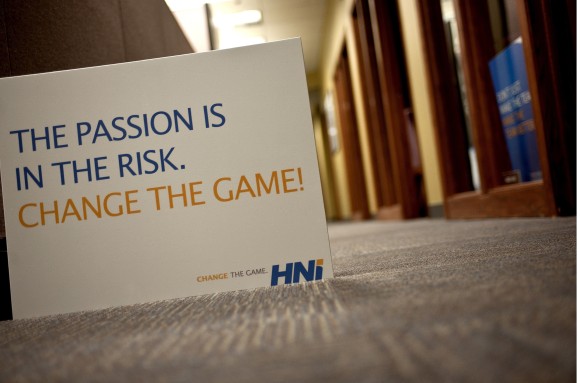 A high regard for ethics and respect for customer and employee needs are just some of the reasons staff members at HNI Risk Services in New Berlin, Wis., say their firm is Insurance Journal's Best Agency to Work For in the Midwest.
"The agency always does 'the right thing' with employees and clients – even if it is a difficult message to deliver," said one employee of the firm, which also has offices in Illinois, Michigan and Minnesota.
"An integral part of 'Our Purpose' is to treat our clients (both internal and external) with the same respect and consideration as we would for a family member. That same philosophy resonates deep within the organization," wrote another.
"We change the game! This is not your average insurance agency. With all the growth we've had we must be doing something right," added another employee.
Establishing a workplace where employees flourish and where clients' business concerns are tackled in creative and innovative ways has been intentional, according to HNI CEO Mike Natalizio.
"The best ideas come from our employees, and the more engaged they are, the more likely they are to bring suggestions and new ideas," he said. "Every person we hire has an impact on our culture – sometimes good, sometimes not so good. Because of this, we are relentlessly picky about the people we select to be our colleagues."
That attention to detail in the hiring process has not gone unnoticed, or unappreciated, by the firm's staff, either.
"It was very difficult to get hired here, because they hire only the best," said one respondent. "I appreciate the lengthy hiring process. They do a good job of making sure the right people are in the right seats, not just filling a position."
In a changing world and business environment, Natalizio said, HNI also takes "a holistic view of risk."
"We help our clients take on the wicked business problems standing in the way of growth and profitability," he said. "'Change the game' is our mantra because we offer innovative, out-of-the-box thinking in an industry that's known for exactly the opposite."
HNI's approach seems to be working. The company has grown by 63 percent in the past two years. With 105 employees and four offices located across the Midwest, HNI ranks 66 on Insurance Journal's list of Top 100 Agencies for 2014. It has made the Inc. 5000 list and this year won a "Fastest Growing Firm" award from the local Business Journal, Natalizio said.
"We're proud of our recent growth, and definitely see more of that on the horizon for the next five to 10 years," Natalizio said.

Growth is not always easy, as evidenced by the recent recession, in which businesses in all industries, no matter where they were located, struggled to stay profitable. HNI's employees said, however, that the firm went to extra lengths to ensure the stability of both its employees and clients during that time.
Absorbing losses, the company's owners did not "lay off the staff and did not reduce wages," one employee said.
The trucking and construction industries are among those in which HNI specializes. An employee pointed out that during the recession, many of the firm's clients in those industries "had large reductions in staff, resulting in premium and commission reductions. Rather than reduce our staff we decided to accept a lower profit margin."
HNI's emphasis on education and development is also a factor that employees say make their workplace special. The firm has established HNI University – educational programs accessible to both employees and clients – and encourages staff to pursue professional designations.
"Our leadership team is committed to providing great benefits, opportunities for career development, and work / life flexibility – but it's really our employees that make this a great place to work," said Natalizio.
Was this article valuable?
Here are more articles you may enjoy.
From This Issue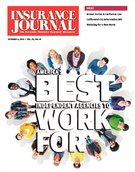 Professional Liability Directory; The Best Insurance Agencies to Work For; Restaurants & Bars