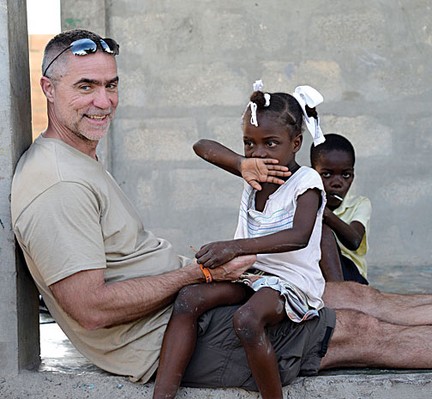 The Keane Insurance Group
John Keane, president of The Keane Insurance Group, founded the Keane Charitable Group in 2010 after the earthquake in Haiti. Since then, The Keane Group has raised more than $1 million to build an orphanage, a well, a school and a medical clinic. It has sent more than 120 doctors, nurses, dentists and orthodontists to Haiti to provide medical care for families in Gonaives. The Keane Charitable Group's future focus is in orphan prevention through economic development so families can provide for themselves and stay together.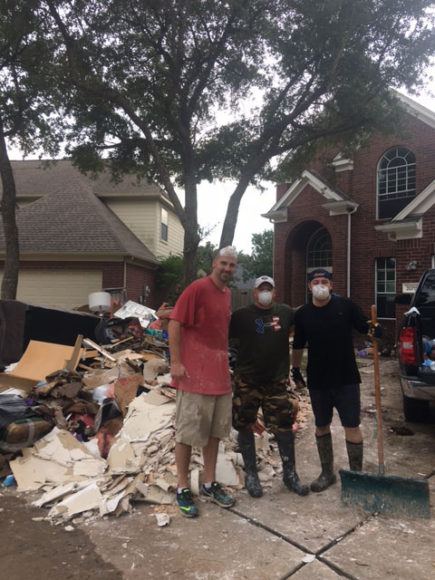 Higginbotham
Higginbotham established the Higginbotham Community Fund in 2011 in partnership with the North Texas Community Foundation to provide monetary support to nonprofits operating in its markets. It is funded by employee donations and pledges. Grants from the donor-advised fund are distributed to nonprofits selected by an advisory committee comprised of Higginbotham employees. Since inception, the Higginbotham Community Fund has amassed more than $1.4 million and granted more than $980,000 to hundreds of nonprofits in Texas and Oklahoma.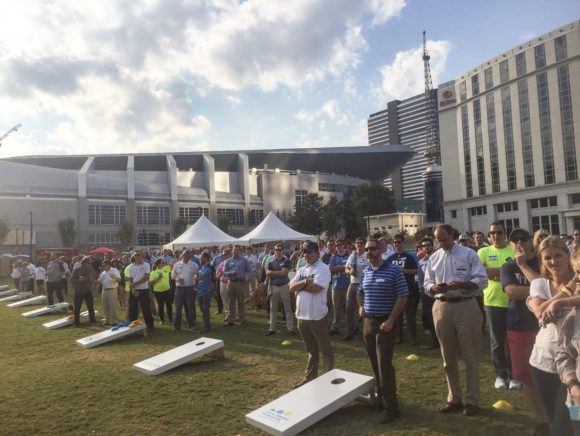 The Crichton Group
The Crichton Group, a Middle Tennessee-based independent insurance agency, started the Crichton Throw Down cornhole tournament in 2016 to benefit the Cystic Fibrosis Foundation. In its inaugural year, it raised more than $70,000. In 2017, it raised $90,000. The Crichton Group's co-chair and former president Bob Jackson's niece and nephew both suffer from cystic fibrosis. In addition to the Throw Down, The Crichton Group donates more than $200,000 to the Middle Tennessee community.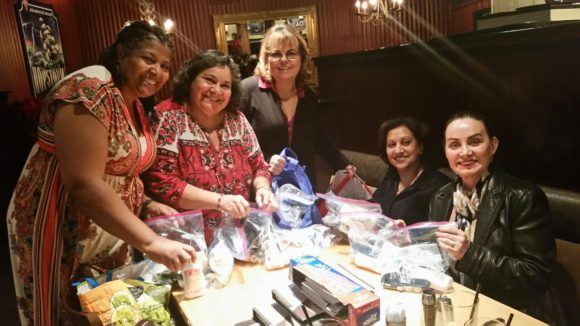 Insurance Professionals of Los Angeles Inc.
IPLA is a non-profit organization. It is a chapter of the International Association of Insurance Professionals. As members, one of its goals is to support the community. It does this by volunteering services or donating to various causes. IPLA has contributed to MEND, Food Bank of San Fernando Valley, Dress for Success and Rachel's House, as well as others. Each year, the organization decides which group or cause to support. This December, it is building survival bags for the homeless to be distributed to those in need.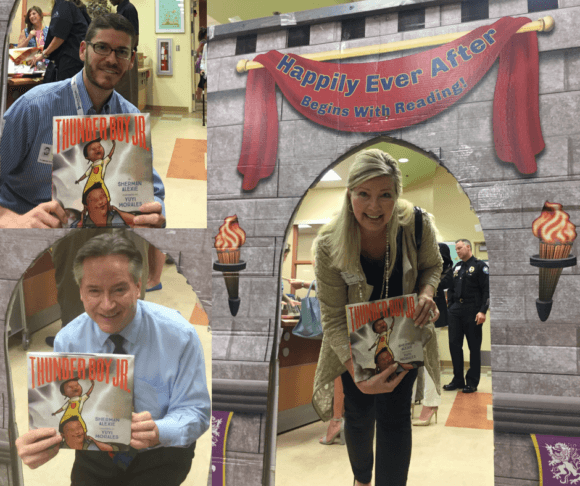 Plastridge Insurance
Plastridge Insurance has supported the South Florida local communities since 1919 with a commitment to integrity and trust. Its endurance in the industry is a testament to its vision of consistency and exceptional relationships within the community. Plastridge Insurance is a family owned and operated business. Its team focuses on giving back, and Delray Reads is one of its favorite annual events to help inspire young children to read for themselves, grow their skills and pave a better future. This year's book was 'Thunder Boy Jr.' by Sherman Alexie.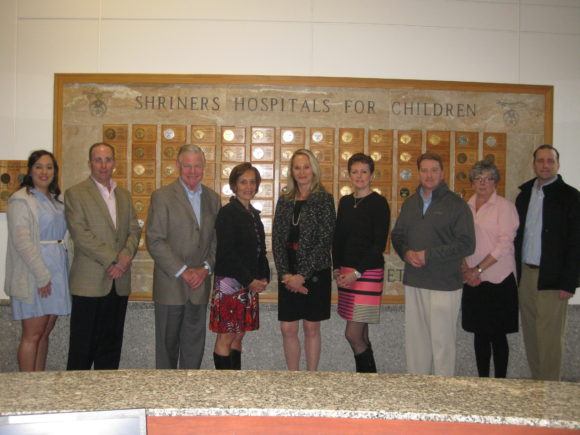 Tomlinson & O'Neil Insurance Agency Inc.
On Nov. 28, 1942, Thomas O'Neil, his wife, Catherine, his sister, Isabelle, and her date, Dr. William O'Connor, were overcome by fire at Boston nightclub, the Cocoanut Grove. Dr. O'Connor survived with burns to his hands, but the O'Neils perished. Even after 70 years, Thomas and Catherine's grandchildren thought all who perished that night should be remembered. Hence, the Thomas H. and Catherine D. O'Neil Charitable Foundation was established to raise and distribute funds for the benefit of pediatric burn patients and their families in memory of all 492 victims of the Cocoanut Grove fire.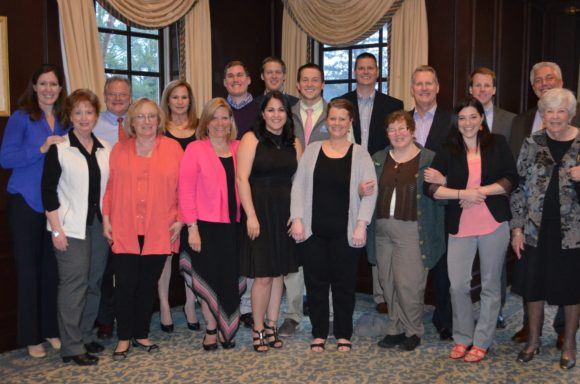 Preferred Insurance Services
Preferred Insurance Services' team focuses on family support in the community. It volunteers at local homeless shelters once a month, providing warm breakfast foods and organizing a fundraiser once a year. It also works with the local ReStore each month. During the summer, Preferred works with HomeAid of Northern Virginia to collect new backpacks for homeless children. For the holiday season, it adopts a family. Additionally, it is an official drop-off location annually for the Toys for Tots holiday campaign.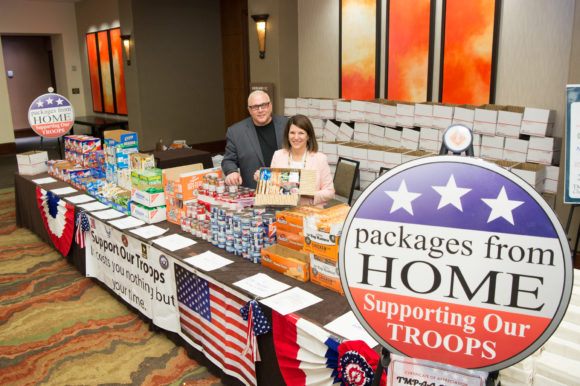 Target Markets Program Administrators Association
TMPAA Charities has provided more than 1,000 care packages to active duty military personnel, funded educational sponsorships for the Academy of Risk Management at St. Joseph's University, made grants totaling more than $100,000 for groups supporting education and job development and made hundreds of micro loans in third world countries. Funds are raised through member donations and the Annual TMPAA Charities Networking Golf Tournament. TMPAA Charities was created in 2006 to allow members of the Target Markets Program Administrators Association to share their financial success with others in need of assistance.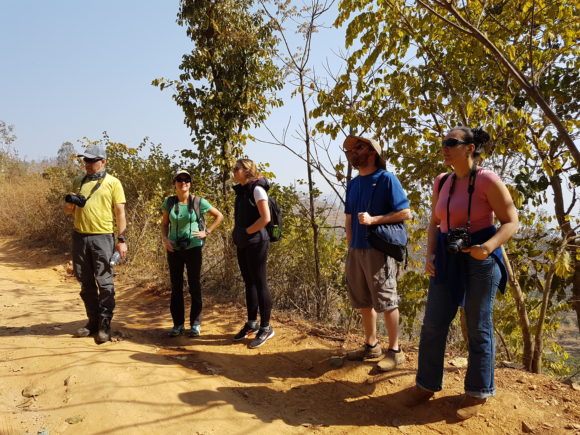 Risk Management Solutions
Each year, RMS selects outstanding candidates with relevant professional expertise and a passion for creating a positive impact from its employee and client base to participate in a 10-day international trip to build more resilient housing and schools with Build Change. While working with Build Change, RMS employees and clients facilitate the organization's mission to greatly reduce deaths, injuries and economic losses caused by housing and school collapses due to earthquakes and typhoons in emerging nations.

Fisher Brown Bottrell Insurance Inc.
This year for Halloween, Fisher Brown Bottrell Associates volunteered at the annual Halloween at the YMCA for special needs kids in downtown Pensacola, Fla. They welcomed 319 children with special needs from area schools for a morning of trick-or-treating, face painting, characters, dancing, food and fun. Fisher Brown Bottrell has participated as a sponsoring organization for the past three years and won this year's theme and spirit contest. Fisher Brown Bottrell's winning theme was Alice in Wonderland.

HUB International Northeast
HUB International Northeast has participated in the Insurance Industry Charitable Foundation "Week of Giving" since 2010. For this year's project, it chose Feeding America, whose mission is to collect food and deliver it to soup kitchens, food pantries, homeless shelters and community food programs. As part of their week long "Help the Hungry" campaign, employees throughout HUB Northeast's regional offices hosted food drives and fundraising events. As a result of their efforts, over 70 boxes of food and monetary donations were collected to benefit those in need.

Pacific Specialty Insurance Company
During the California fires, the Pacific Specialty Insurance Co. claims department worked to aid those dealing with the destruction. Hundreds of structures insured by PSIC were either demolished or heavily damaged. This disaster hit close to home. Because of this, the PSIC claims team took a more personal approach to customer care. Some even left the confines of the Northern California offices and went on site to meet with individuals who needed to file a claim. All hands have been on deck to provide support and assistance to policyholders.

Destiny Insurance & Investment Services
Destiny Insurance & Investment Services helps youth reach their potential by taking them to community projects. The firm has previously taken them to the first year health and wellness symposium. As it was preparing for the one this year, the area was hit by Hurricane Harvey. The firm turned its attention to Recover Houston by donating clothes and household goods to those hit by the storm. The firm is also involved in a faith-based nonprofit organization that helps people rise up mentally and spiritually after a disaster like Harvey.

Bryan Insurance Agency
In 2012, Bryan Insurance Agency began Bryan Cares. Through this program, each employee is given up to one paid day off per quarter to volunteer. Team members have helped feed firefighters who were in Graham during the Possum Kingdom Lake fires, worked in a food pantry and shopped to fulfill Angel Tree wishes. Bryan employee Denise Kunkel used her Bryan Cares day this quarter to volunteer for Open Door Christian School's Fall Fest. The school puts on an annual Fall Festival and Pumpkin Run to raise money for scholarships and school equipment.

KMRD Partners Inc.
KMRD Partners is delivering spiral cut hams to the Keystone Opportunity Center, located in Souderton, Pa. KMRD employees will be delivering nearly 1,500 pounds of ham – enough to feed more than 200 families during the holiday season. KMRD has again partnered with Leidy's Simply Delicious, which has been feeding pork products to hungry people for over 100 years. KMRD was also a participant and Corporate Sponsor for the first annual Doylestown, Pa., Swamp STOMP 5k & Walk on Oct. 14. KMRD helped raise over $20,000 to support the nonprofit, Bringing Hope Home.

LP Insurance Services Inc.
LP Insurance Services Inc. supports and is involved with numerous organizations, including the American Heart Association's Go Red for Women campaign, the Northern Nevada Food Bank, St. Vincent's Dining Room at Catholic Charities and its own local softball league. The firm is a supporter of local universities and high schools, as well as builder's organizations and business groups. The firm's annual giving benefits more than 100 entities throughout its footprint, and its team member involvement includes hundreds of hours of support.

Grand General Agency
This year, Grand General Agency's annual fundraiser, the Worm Burner Golf Outing, benefited HUGS Ranch, which provides free equine therapy to hurting kids and teens in the community. The ranch depends on volunteers and donations. Last summer, over 300 children battling depression, anxiety, bi-polar, abuse, homelessness, loss and more visited the ranch. "This really works. It changes lives for the better. I've seen it happen at HUGS Ranch in an old barn staffed by volunteers and funded by donations," said an employee.

Heffernan Insurance Brokers
Heffernan believes giving back is the right way to do business. It holds an annual Heffernan Day of Service where employees can bring their family to volunteer with them in their local communities. Each year, Heffernan volunteers with more than 20 local nonprofit organizations doing work such as painting, gardening, working in soup kitchens, beach clean-up and habitat restoration. Heffernan also offers college scholarships and work study through ICA/Cristo Rey programs. In 2017, the company sent a group to Houston to assist with Hurricane Harvey Recovery.

Irving Weber Associates Inc.
Irving Weber Associates (IWA) ran a hurricane relief campaign for businesses affected by the hurricanes in the South. The agency set up a "Go Fund Me" account to collect funds. IWA solicited donations and assistance from industry leaders both in the insurance community and the dry-cleaning industry, and the Drycleaning and Laundry Institute (DLI), the national association for the industry, joined in on the efforts with a donation. IWA collected more than $7,000 by the end of the campaign.

Crocker Insurance Associates
Every September, Crocker Insurance Associates participates in North Texas Giving Day, which this year raised more than $39 million in donations for local non-profits. On a community level, Crocker Insurance contributes to the North Texas Community Food Pantry and to a metroplex outreach program for the homeless Metro Relief. It also supports area animal rescue groups such as Humane Tomorrow, Animal Investigation and Response and Angies Freinds. The agency said it has non-profits as clients and knows how hard they struggle, so although it is small, it tries to give whatever it can.

The Starr Group
The Starr Group's "Best of the Best" and "Fun Committees" look for ways to make an impact. Employees who want to wear jeans on "Casual Fridays" each donate $2 that goes to a charity of the company's choosing. In the fall, the company does a food drive for a local food bank. More than 135 pounds of food was collected by its Hunger Task Force in the past few months. Each year, employees also select a new charity to be supported office-wide. Since 2016, the company has supported the Make-A-Wish foundation, helping two kids and raising almost $7,200. In the spring, it holds a community blood drive at its office. This year, it donated enough units of blood to help save 75 lives.

Munich Re America
This year, Munich Reinsurance America Inc. sponsored an Epic Day of Giving that culminated in a $50,000 donation for the National Day of Giving. All employees were invited to submit an application on behalf of a local non-profit organization. The Charitable Giving Committee narrowed the applications down to five finalists, and employees cast their vote for the "winner" based on the community impact of the organization. The Foster and Adoptive Family Services was selected and received a $50,000 donation at the end of November.

Coffey & Company
Coffey & Company encourages staff to support community nonprofits. The business has dedicated resources to No More Stolen Childhoods, an organization founded in 2004 to address childhood sexual abuse. Thanks to the support of Coffey & Company, No More Stolen Childhoods completed a research-based white paper on the systematic challenges for mandated reporters and abuse victims, began working on videos to educate adults on the need for intervention and partnered with local therapists to provide counseling services for abuse victims.

Tokio Marine Group
Earlier this year, several Tokio Marine Group companies in North America joined together to participate in the One Warm Coat® Challenge. One Warm Coat is a non-profit organization whose mission is to provide those in need with a warm coat, free of charge. Together, employees collected more than 1,200 coats, over 250 winter accessories, and more than $16,000 for the organization, warming 33,000 people nationwide. Participating Tokio Marine Group companies included: Tokio Marine America, Philadelphia Insurance Cos., Safety National Casualty Corp., Reliance Standard Life Insurance Co., First Insurance Co. of Hawaii, and TMNA Services.

Empower Insurance
Empower Insurance worked quickly to aid its Houston agents who were in distress in the aftermath of Hurricane Harvey. It launched the Empower Hurricane Harvey Relief Project to provide financial support to its agency partner's whose homes and businesses were damaged by Harvey. Thanks to the Relief Project, Empower donated $100,000 to more than 100 agents and their families. Empower later met with its Houston agents and celebrated the recovery efforts for Hurricane Harvey at the After the Storm Celebration.

Pearl Insurance
An 8-foot giant squid and a sunken pirate ship are not usually what you find among underwriters, customer service agents, and sales executives, unless you are walking through Pearl Insurance in Peoria Heights, Ill., during Spirit Week. For the 15th year in a row, Pearl Insurance hosted a week of Halloween-themed events for its employees and their families in support of the Heart of Illinois United Way. The privately held company has raised over $160,000 since 2008 through their creative and engaging annual event. "Whoever said insurance isn't fun obviously doesn't work for Pearl," joked CEO, Gary Pearl, whose father founded the company in 1954.

Infinity Insurance
"Read Conmigo" represents one of Infinity Auto Insurance's largest investments in the community. By providing parents with free bilingual books, apps, and online resources, Read Conmigo bridges the gap for many parents who hesitate to read to their children in English or Spanish due to language barriers. The program has already distributed more than 1 million free books to classrooms and families, and receives support from more than 15,000 educators with a member base of 146,000 families.

Insgroup Inc.
Insgroup experienced first-hand the destruction of the flood waters of Hurricane Harvey when reports came in of employees losing everything. "Suddenly our employees that helped support our surrounding community were the ones in need," the company said. Insgroup setup an internal program for those employees who needed financial assistance for losses not covered by insurance. After six weeks of dealing with the claims of Hurricane Harvey, Insgroup supported employees in the Houston Corporate Run 5K at Memorial Park. The event promoted health and fitness in the workplace.

USLI
Giving back is important to USLI. "We practice what we call "Capitalism with Heart" – harnessing our day-to-day success and seeking out ways to give back so that we can make a sustainable difference," the company said. It raised $67,000 for Breastcancer.org, a breast cancer information resource, through an online auction. It also gave 1 percent of all new business premium for a total of $250,000 to help Breastcancer.org. With support from USLI's customers, it donated thousands of dollars to the Red Cross to help those affected by Hurricanes Harvey, Irma and Maria. It also put a drive together to collect food, hygiene and survival items to ship to Puerto Rico.

AIG
AIG has been a partner of Junior Achievement as part of its financial education and workforce readiness commitment. Since 2014, nearly 1,000 employees have volunteered to support programs that empower young people to achieve financial success. In 2016, AIG invested over $500,000 to support 14 U.S. and six international cities, helping nearly 24,000 students in 1,022 different classrooms. In addition, over 380 AIG employee volunteers served Junior Achievement by volunteering in the classroom, serving on board, and hosting fundraisers and student activities in their local offices.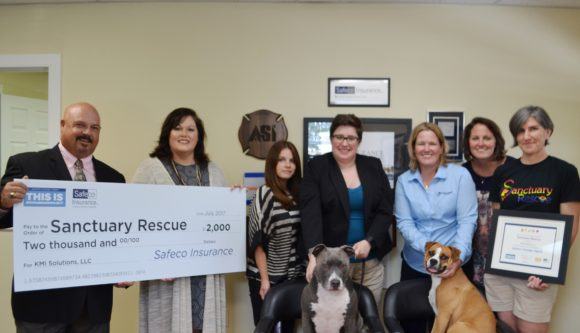 Knight Magee Insurance
On July 18, 2017, the KMI team presented a $2,000 donation to Sanctuary Rescue in Midlothian Va., through the Safeco Insurance Change Agents campaign. The program rewards independent agents whose volunteer efforts make a difference in their local communities. Sanctuary Rescue specializes in helping pets in need, such as pregnant dogs, those with still-nursing puppies, or orphaned puppies. "We know that Sanctuary Rescue is helping to save dogs who might not get a chance otherwise, and that's something we support 100 percent," the company said.

Safety National
In October, Safety National held a fundraiser to benefit the United Way of Greater St. Louis, which funds 170 non-profit charitable agencies in the St. Louis metropolitan area. Donations were collected throughout the day. That evening, Safety National's band, "Driven to Excess" (comprised of employees), took the stage in the United Way's Battle of the Corporate Bands. The winner of the battle was determined by the corporation that brought in the most donations. Safety National competed against four other area corporate bands."Driven to Excess" was awarded first place from its fundraising efforts. Of the nearly $30,000 total raised at the event, nearly $12,000 was a result of Safety National's employee donations.

Rogers & Gray Insurance
Rogers & Gray Insurance employees and their families contributed this year to Together We Rise, which supports programs for children in foster care. The team bought, decorated and filled 160 duffle bags for local Cape Cod, Nantucket and Southeastern Massachusetts foster children. After learning that the children are going into foster care with their belongings stuffed into trash bags, the Rogers & Gray team knew they wanted to support the "Sweet Cases" program. The bags were donated to Child & Family Services.

Robertson Ryan & Associates
The Wellness Committee at Robertson Ryan & Associates this year spearheaded the organization of a staff Community Service Day, and 124 Robertson Ryan employees hit the streets of greater Milwaukee and La Crosse, Wis., and Ft. Myers, Fla., to take on various projects benefiting charities and non-profits. The employees performed tasks such as painting, seasonal grounds cleanup, making blankets and baking. "We recognize our business is about people and want to thank those who have helped us succeed along the way," said Allan Degner, Robertson Ryan & Associates.

PIIB
In October, California wildfires destroyed over 5,000 structures in a handful of days. PIIB affiliates had more than 200 total losses including the house of one of its agency's principals. PIIB donated $5,000 to assemble care packages for agencies to give to their clients and asked affiliates to donate what they could. Within 24 hours, PIIB affiliates donated more than $7,500. 150 care packages were assembled that included general toiletries, a blanket, masks and gloves, and a $50 gift card.

First Insurance Company of Hawaii Ltd.
Hawaii Meals on Wheels (HMOW) is a local nonprofit that has been organizing lunch deliveries to elderly and infirm residents on Oahu for more than 35 years. First Insurance Company of Hawaii Ltd.'s partnership with HMOW spans 10 years, with associates delivering approximately 800 meals annually to homebound residents who live near its Honolulu office. Every Thursday and Friday, fOur associate volunteers pick up meals prepared by a nearby hospital and transport them to the homes of HMOW service recipients.

HNI Risk Services, LLC
HNI Risk Services Inc. supports the community through its CARE committee. CARE is an acronym for Community Advocates Responding Effectively, and the committee leads by example, encouraging team members to give time, talent and treasure. In 2017, HNI instituted a payroll deduction option for its Charity Match program and increased donations by 45 percent over the prior year. HNI also provides all employees with four hours of paid volunteer time per year, and employee volunteer hours increased 66 percent in 2017. HNI's 2017 all-location charity of choice was Kid's Chance, and employees in each of the company's four locations selected a local charity to support.

Capstone Search Group
Capstone Search Group in Clive, Iowa, believes in the power of giving and is proud of its employees' philanthropy and volunteerism. Each year, employees choose a charity to support. In 2017, the chosen charity was St. Jude Children's Research Hospital. Employees donated money each month, and because of those donations, they were able to dress casually at the office. Capstone matched 50 percent of their total donation and together, the team raised $1,000 for St. Jude's. For Thanksgiving, Capstone employees again came together to stock the shelves of an in-house food pantry at a local elementary school.

Norman-Spencer
Norman-Spencer Agency Inc.'s nonprofit, NS Cares, helped more than 30 national and local charities in 2017. Through Brackets For Good, an online, bracket-style fundraising tournament, NS Cares raised $28,797 through 156 individual donations. As the 2017 Brackets For Good Cincinnati champion, NS Cares received an additional $10,000 grant from title sponsor, Bingham Greenebaum Doll. The money supported the Leukemia & Lymphoma Society's Tri-State Southern Ohio Chapter, Pink Ribbon Girls, Brigid's Path, YWCA Dayton and Pets in Need.

South & Western General Agency
Each year, South & Western employees look forward to giving back to the local community. South & Western iscurrently working with a small, local no-kill animal shelter called Texas Little Cuties, whose founder and sole operator has proven that passion for work can go a long way. Each weekend, South & Western employees volunteer their time to get animals adopted, and this year, have also held several fun, interactive events to raise money that will directly help these abandoned dogs and cats enjoy their second chance at life. The dog toy Christmas drive is one of S&W's favorite events.

Hanson & Ryan Inc.
Hanson & Ryan Inc. is involved with various charities over the course of the year. Every month, employees participate in "Blue Jean Fridays," in which employees donate $10 per month for the right to wear jeans on Fridays. This money is donated to a local charity or cause nominated by Hanson & Ryan employees. This year, employees chose the Wayne Animal Shelter. In addition to buying supplies for the Wayne Animal Shelter, a group of employees donated their time volunteering at the shelter.

Brightway Insurance
While Brightway is involved with many community organizations and charities throughout the year, the primary recipient of the company's giving is the United Way of Northeast Florida. At the beginning of the year, Brightway kicked off a campaign to encourage employees to donate to the United Way. Employees who wanted to donate could write a check or sign up for payroll deduction, where a portion of each paycheck goes to the United Way. Brightway founders David and Michael Miller also support the Community Foundation of Northeast Florida.

Church Mutual Insurance
Church Mutual and its employees have long supported a variety of charitable organizations. In 2016, Church Mutual established its CM CARES foundation to make an even bigger impact locally and nationally. CM CARES makes contributions to charitable, educational and religious causes that advance the human condition. The foundation has given support to more than 100 causes, including education programs at Jewish schools, city park programs, memorial events, ministries that mentor at-risk children and more.

Baldwin Risk Partners
Baldwin Risk Partners is dedicated to championing the communities it serves. Colleagues are encouraged to invest in charitable foundations that are special to them, and each colleague is afforded 24 hours of community service time. One of the group's most passionate projects has been in support of a founding colleague who was fiercely fighting liver cancer. In addition to donations raised through the company's Casual for a Cause program, homemade meals, and hundreds of cards and care packages were sent to Patrick Markey and his family.

Tompkins Insurance Agencies
Tompkins Insurance Agencies presented a donation in May to the Brockport Ecumenical Food Shelf, a not-for-profit organization supported by the churches, service organizations and the generosity of residents of the Brockport community. Founded in 1972, the mission of the Brockport Ecumenical Food Shelf is to reduce hunger by providing food relief to eligible residents.

Philadelphia Insurance Cos.
Philadelphia Insurance Companies' TEAMPHLY believes in health and wellness for a greater purpose. PHLY has contributed more than $34 million dollars to charitable organizations since 1980. In 2002, PHLY implemented a Jeans Day program in which employees are able to wear jeans to work on Fridays for making a $1 donation. In addition, PHLY contributes $1,000 per organization. PHLY also has been a long-time supporter of the March of Dimes. As the title sponsor for the run event, PHLY helped to support a Kid's Fun Run which was an incredible success this year.

MJ Insurance
Each year, Indianapolis-based MJ Insurance chooses two "Charities of Choice" in which to focus volunteer and fundraising efforts and actively gets involved in the charity itself. In addition, MJ's associate volunteer service hours and charitable donation matching programs are designed to reinforce and encourage this culture of giving back to the community. MJ associates volunteer with dozens of other organizations, serving several thousands of hours per year. The agency recently completed a 30- in-30 campaign where in 30 weeks, more than $30,000 was raised.

Frank H. Furman Inc.
The staff at the Furman H. Agency concentrates on giving back to children's charities that will help advance their education and give them an opportunity to succeed in life. The agency sponsors local walks and runs, hosts school supply drives and holiday toy drives, funds college scholarships and supports local events. The holiday season is truly about being thankful, caring, generosity, and most importantly, enjoying the holidays with loved ones.

Northern California Insurance
Professionals Every year, insurance professionals from Northern California and beyond gather together for a day of skiing and snowboarding in the name of charity at the Annual Northern California Insurance Professionals Ski Day. The 2nd annual event, held this year in Norden, Calif., benefitted Lilliput Children's Services. The event raised over $2,500 and gathered hundreds of coats for children. The Northern California Insurance Professionals will host its 2018 Ski Day on March 8-9 in Bear Valley, Calif.

Harford Mutual Insurance
Harford Mutual Insurance celebrated 175 years of protecting policyholders in 2017. Paying homage to its beginnings in 1842 as The Mutual Fire Company of Harford County, Hartford Mutual Insurance thanked its local firefighters by serving a dinner from Mission BBQ to all 11 fire houses in the county. Over a five-week period, the company served more than 650 volunteer firefighters and EMS crews at their monthly station meetings. Additionally, Hartford Mutual Insurance gave $175 to every employee to donate to any charity of their choice.

XS Brokers Inc.
XS Brokers serves as the main corporate sponsor for the Boston's Biggest Disco's annual fundraiser event, a non-profit organization committed to providing support for cancer patients being treated by the Dana-Farber Cancer Institute. In just two years, the organization has raised and donated just more than $150,000.

CSIS
The employees at CSIS Insurance are more than coworkers; they are family. Many CSIS Insurance employees have had a personal tie to cancer, and through these hard times, the company's family environment has been beneficial in working together to overcome battles and support each other. CSIS Insurance has continuously supported cancer research through its participation in annual walks. It has participated in five walks collectively as an office. This October, the company participated in a walk for breast cancer and raised more than $1,000 to donate to the American Cancer Society.

York International
York International has a long-standing history of community involvement, with a focus on Westchester County. In September of this year, York International Cares participated in a Fall Bake Sale for Charity, in which York Employees and their families took time to make homemade goods. York International matched the funds raised and all proceeds went to help the various charities in Westchester. Additionally, York International participated in Giving Tuesday – Lifting Up Westchester – at the Samaritan House Women's Shelter this November. Through this event, employees volunteered to help paint halls, metal doors and bathrooms at the shelter.

Federated Insurance
More than 50 businesses and several hundred private citizens gathered at The Saint Paul RiverCentre in St. Paul, Minn., on Sunday, August 6, 2017, for the 13th annual Federated Challenge for Kids of Minnesota. Corporate sponsors and attendees generated more than $2.7 million during this charitable event. The money raised was donated to Minnesota's three Big Brothers Big Sisters agencies to support operations and the Federated Challenge Scholarship Fund.

Eastern Insurance
Eastern Insurance Group LLC gives back to the community it works in through its parent company, Eastern Bank, and the Eastern Bank Charitable Foundation, which has donated more than $100 million to non-profits and charitable foundations since 1999 and supports more than 1,500 charities annually. In 2017, Eastern Insurance employees volunteered more than 2,300 hours of their time to charitable foundations and non-profit organizations in their communities and around the world.

ProAssurance
This fall, ProAssurance's headquarters in Birmingham, Ala., raised more than $219,000 for the United Way of Central Alabama Inc. The Birmingham office has supported United Way for 20 years and established a Campaign Committee to organize fundraising events. During the campaign finale, the Campaign Committee presented donations to the United Way of Central Alabama with snacks, prizes and a photo presentation of the week's events. ProAssurance Companies support local United Way campaigns nationwide. Pictured: ProAssurance presenting a check to United Way of Central Alabama.

All Risks Ltd.
To the employees of All Risks Ltd., helping individuals rebuild after catastrophic events means going beyond the insurance function of servicing claims. When Hurricanes Harvey, Irma, Maria and Nate struck, All Risks answered the call to aid the many families, communities and organizations affected by the storms. The firm and its employees, located across 30 offices, donated more than $49,000 to hurricane relief and rebuilding efforts. Associate Broker Jason Wagner drove 16 hours from Phoenix to Houston to deliver non-perishable food items, water, supplies and clothing.

Ross & Yerger Insurance Inc.
Ross & Yerger gives a percentage of its operating profit each year to various nonprofit organizations in its communities. Over the years, it has supported more than 130 charities throughout Mississippi and Louisiana through its "R&Y Cares" Charitable Contributions Committee. One organization Ross & Yerger has supported for more than 20 years is the Juvenile Diabetes Research Foundation (JDRF). Each year, the company has various fundraisers to raise money for its R&Y JDRF One Walk Team. This year, it raised more than $30,000 for the walk.

Minnesota Insurance Group
Minnesota Insurance Group hosted a class at the beginning of December that taught individuals how to properly do CPR on adults, children and babies, along with AED training. The event was free to attend, and all donations went toward the purchase of a portable AED that the agency is donating back to a local business. Minnesota Insurance Group hosted this class in honor of an employee who it lost to sudden cardiac arrest in November 2017. The agency knows that having current CPR knowledge and a level of comfort with the use of an AED are critically important skills.

Westfield Insurance
Westfield Insurance and the Westfield Insurance Foundation exist as a dedicated community and industry partner, concentrating resources to have an impact on business and community safety, long-term disaster recovery and family stability. The Foundation donates $3 million annually to a variety of charities. On Monday, Dec. 4, Westfield shared its 2017 Holiday Card via a video on social media with an ask to share the video. The more the video is shared, the more Westfield will donate to the Center for Disaster Philanthropy, its disaster recovery partner.

Allegiance Insurance Services
Allegiance Insurance Services Inc. has been in business for 13 years, and three years ago, it recognized it was missing out on the opportunity to give back to its community. Each year since, it has raised money for a local charity called Disabled Patriots Fund, it has a Thanksgiving food drive, it is a drop-off site for Toys for Tots, and it also takes on any opportunity to have a collection and support local schools. Allegiance Insurance Services likes to take on any opportunity to give back.

Swiss Re
Swiss Re's charitable commitments focus on the Swiss Re locations where it runs the Charity of the Year (COTY) program. Each year, Swiss Re employees in offices with more than 50 employees elect a local charity to be their COTY. The chosen charities benefit from a financial contribution from the Swiss Re Foundation as well as volunteer involvement and fundraising efforts. In 2017, Swiss Re organized – in collaboration with its COTYs – a total of 24 Community Days in the Americas. More than 500 employees participated and served more than 2,000 volunteer hours.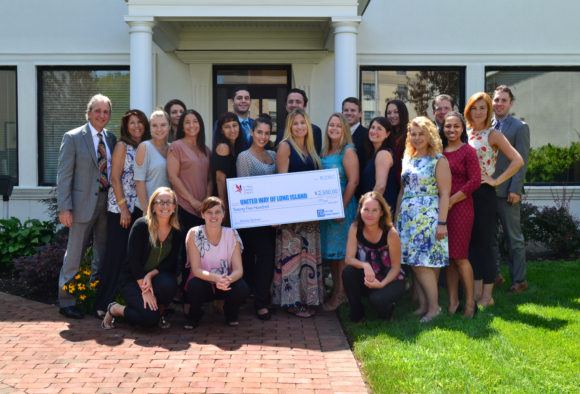 New Empire Group Ltd.
New Empire Group Ltd. is a family owned MGA located in Long Beach, N.Y. Since its foundation, New Empire Group has made it a priority to be involved in and give back to its community. New Empire Group has a designated Community Service Team which participates in and organizes charitable events throughout the year. A few of these events have included collecting coats for the annual Long Beach Lions coat drive, collecting canned goods and purchasing turkeys for the Long Beach Soup Kitchen, and participating in walks and runs to raise money for organizations.

Insurance Council of Texas Education Foundation
In 2002, the Insurance Council of Texas (ICT) recognized the need to encourage students to consider careers in the property/casualty insurance industry. ICT began funding scholarships to Baylor University, the University of Texas at Austin, and the University of North Texas in support of their insurance and risk management programs. Funds for the scholarships come from insurance companies who sponsor ICT's annual property/ casualty symposium and individual donations from industry professionals. The program has now given more than $1 million in scholarships and education funds to 12 schools and nearly 500 students.
Topics California Catastrophe Florida Agencies Texas Profit Loss Hurricane Training Development Alabama Education Minnesota Universities Church Swiss Re
Was this article valuable?
Here are more articles you may enjoy.
From This Issue
The Charity Issue; Photos of Your Organization Involved in Charity Work; IJ's Agents of the Year