What may be the first U.S. securities lawsuits alleging misdeeds related to coronavirus were filed in late March — one against a cruise line and another against a pharmaceutical company that claimed to have developed a vaccine for COVID-19.
There are likely many more securities lawsuits to come, experts say. The pandemic promises to be another cost driver for directors and officers policies, a line that has already been under pressure by "events-driven litigation" prompted by calamities such as oil spills, cyber attacks, airplane crashes and wildfires, said Christine Williams, chief executive officer for the financial services group at Aon, a global brokerage and risk management firm.
"Plaintiffs attorneys are going to be looking at this as an opportunity," Williams said. She added that even when the claims are specious, "the cost of defending can become very high very quickly."
Williams said the D&O line has been in a "challenging marketplace since 2018, with less capacity and insurers insisting on higher retentions."
She said lawsuits swept into being by the #MeToo movement demonstrated to insurers how claims more commonly associated with other lines, such as employment practices liability for sexual harassment allegations, can leak into D&O.
She said California wildfires and major oil spills have had a similar impact.
"The trend is for premiums to continue to increase," Williams said, adding, "Insurers are looking to scale back their limits. If it was $50 million this year, it will be $25 million." Williams expects the coronavirus outbreak to be the latest event to drive a new rash of D&O claims.
Two Lawsuits
Kevin M. LaCroix, executive vice president at RT ProExec, noted the securities lawsuits filed against Norwegian Cruise Lines and Inovio Pharmaceuticals in a blog post.
LaCroix, who is an attorney, said they were the first securities lawsuits filed in response to the cornoavirus outbreak. Both suits were filed March 12. The suit against the cruise line alleges Norwegian employed sales tactics of providing customers with unproven or blatantly false statements about COVID-19 to entice customers to purchase cruises.
The suit against Inovio takes aim at statements made by Chief Executive Officer J. Joseph Kim, who told Fox Business News that he had developed a vaccine for COVID-19 "in a matter of about three hours once we had the DNA sequence from the virus."
The suit says Kim made similar comments in a "well-publicized" meeting with President Donald Trump on March 2.
According to the complaint, Inovio's stock soared from $4.28 to $19.36 after the Trump meeting, but dropped to $5.70 after Citron research on March 9 called for a Securities and Exchange Commission investigation into Kim's "ludicrous and dangerous" claims. Cirton, which does investment research, said Inovio had merely created a precursor for a vaccine, not the final product.
The lawsuit was filed on behalf of all investors who had purchased Inovio shares from Feb. 14 to March 9, 2020. LaCroix said he found it interesting that the lawsuit does not allege Inovio won't someday develop a COVID-19 vaccine, only that it had not yet done so.
Potential Pitfalls
With a wave of D&O litigation on the horizon, insurance attorneys have been reviewing potential defenses. Several law firms have noted many D&O policies have an exclusion for bodily injury claims, which means insurers may not be on the hook if the complaint alleges a policyholder caused harm by exposing the public to the virus. But a policy exclusion goes only so far. There are other ways directors and officers can get into trouble.
A white paper by Aon points to some potential pitfalls:
Individuals are slandered due to their national origin in relation to COVID-19.
Mismanagement of the response to the pandemic results in a stock drop caused by corporate waste or failure to properly supervise.
An employee's medical condition related to the virus is disclosed without permission.
Mary McCutcheon, a partner with the Farella Braun + Martel law firm in San Francisco, pointed to another peril in a March 19 blog post. She said officers and directors may be vulnerable to insider trading claims as stock prices fall.
"If companies do not survive the crisis, shareholders and creditors may pursue such claims in bankruptcy courts, with the directors and officers (and ultimately, their insurance) as the only remaining viable targets," McCutcheon wrote.
If companies do not survive the crisis, shareholders and creditors may pursue such claims in bankruptcy courts, with the directors and officers (and ultimately, their insurance) as the only remaining viable targets.
In an email to Claims Journal, McCutcheon said plaintiffs' lawyers may find it difficult to link damages caused by the pandemic to specific corporate or individual wrongdoing, which gives them an incentive to pursue claims to force settlements from litigation-adverse companies, directors and officers and their insurers. "Whether it's a #MeToo claim, a massive security breach or now COVID-19, plaintiffs' lawyers will always seek to find new grounds for bringing securities claims," she said.
Downplaying the impact of the virus on an enterprise's supply-chain may mark another way to litigation.
William Wagner, a partner with the national Taft law firm in Indianapolis, wrote in an article for the Indiana Business Journal March 15 that 60% of U.S. manufacturers have been impacted by COVID-19 in their production facilities and supply chains. He said executives may feel compelled to quell investor panic. Wagner pointed to a class-action lawsuit against HD Supply Holdings Inc. to demonstrate the folly in that strategy. Stockholders alleged the company's distribution centers were paralyzed after the company relocated its headquarters and laid off nearly all of its supply chain employees. Yet, executives made statements such as "the supply chain difficulties are behind us now" and "we've had … no surprises whatsoever."
Whistleblowers from the company said otherwise. Although HD Supply said the statements were puffery, the U.S. District Court in Atlanta found the investors had sufficiently alleged the company's CEO made misleading statements. The court gave preliminary approval to a $50 million settlement on Feb. 21. "The takeaway for public company CEOs from the HD Supply case should be clear — only state what you know to be true, even if it leads to a drop in your stock price," Wagner wrote.
Topics COVID-19 Lawsuits USA Carriers Claims Directors Officers
Was this article valuable?
Here are more articles you may enjoy.
From This Issue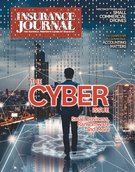 The Cyber Issue; Markets: Aviation & Drones