As with most industries in a COVID world, the excess and surplus lines industry had to shut down its signature in-person networking event scheduled for Sept. 10-17, 2020. Instead the Wholesale & Specialty Insurance Association (WSIA) made plans to go virtual.
The virtual platform is a significant change for the thousands of executives from the E&S industry who travel from various parts of the world to attend the annual event each year.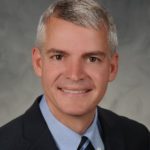 "Even as late as mid-April we were planning to move ahead with the September event," said Brady Kelley, executive director of WSIA. "Unfortunately, by mid-May we started getting a better understanding of what the conference hotels would require should we move forward with an in-person event."
While the requirements were challenging, Kelley said there was much more to consider. "The WSIA board and staff also wanted to consider the risks for attendees Why put people at risk and ask them to travel before they may have felt safe?" With that in mind, WSIA began making plans to transition the event to a virtual format.
"We wanted to be able to preserve that week with a robust program and virtual networking meeting opportunities, the same as if we had the in-person conference," Kelley said. The change was a huge task considering the years' long planning needed to produce such a large event that typically encompasses multiple hotels and event gatherings over the course of a week.
The effort hasn't gone unnoticed by the association's members.
"First and foremost, the leadership that WSIA provided at what's been a very difficult time is remarkable," said James Drinkwater, president, Brokerage Division at AmWINS Group. "Brady and his team have done a great job."
Neil Kessler, chief operating officer at CRC Insurance Services, said that while virtual meetings are never quite the same as face-to-face, relationship-building meetings, the WSIA team has done "a phenomenal job shepherding us to where we are today."
One bonus to having a virtual event over in-person is the opportunity to send additional people, said Joel Cavaness, president at Risk Placement Services and the immediate past president of WSIA. "Going virtual gives us the opportunity to allow four times the number of people to attend. We've already signed up over 400 people for the virtual WSIA."
Tim Turner, chairman and CEO of RT Specialty, says virtual is just part of everyday life now. "But I'm confident that we'll all make the best of it. The WSIA Annual Marketplace event is an incredibly significant conference for the surplus lines industry, and so we all will miss it dearly this year; especially in a firm marketplace like this."
Bryan Sanders, president of Markel Specialty, and the current president of WSIA, says he has served as the WSIA president during the most "un-eventful" year in its 40-year history. "Because the events haven't taken place in person," he laughed. "But the truth of the matter, the work that we've done has not suffered at all, The annual marketplace conference has grown by over 30% in attendance from 2013 to 2019, but not for the pandemic, I would expect another record-year this year."
Sanders views the change as "one of those silver linings." He said, "It's allowed us to get some new people involved in the conference that may not have been able to travel before."
Topics Excess Surplus
Was this article valuable?
Here are more articles you may enjoy.
From This Issue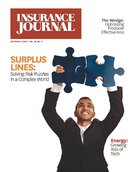 Surplus Lines: Wholesale & Specialty Insurance Association Annual Marketplace; Market: Energy