National

American International Group said Kathleen Zortman will join the company as president and CEO of Private Client Group, General Insurance. In this new role, Zortman will lead AIG's global high net worth portfolio, with responsibility for strategy, underwriting and distribution for AIG's private client business. Based in New York, she will also manage high net worth product lines. Zortman is joining AIG from QBE Insurance Group, where she has been since 2015, serving as president of Property & Casualty, North America, and overseeing the largest of QBE's four business lines. Prior to QBE, she was chief field executive of Fireman's Fund Insurance from 2011 through 2015. Earlier in her career, she was with Professional Risk Solutions, Johnson & Higgins, Deloitte and Chubb.
Starr Insurance Companies has named Carmella Capitano, senior vice president, as head of primary general casualty-risk management and excess casualty. In this new role, Capitano will lead a team serving organizations with revenues of $400 million or more. She will also lead Starr's excess casualty team. Capitano joined Starr in 2009 from American International Group and progressed as a leader in primary and excess energy. Dan Conway, executive vice president, specialty casualty, will continue to oversee Starr's energy unit, with Les Lappe and Greg Cropp respectively managing the primary and excess divisions.
East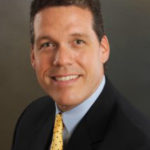 The Concord Group Insurance Companies has appointed Daniel L. McCabe as president and CEO of the Concord, N.H.-based company. McCabe will serve on the board and executive committee. Most recently, McCabe acted as senior vice president and chief operating officer. He joined the company in early 2017. Throughout his career, he has held senior leadership positions in underwriting, product development, marketing and operations at Chubb, Travelers, The Hanover, MAPFRE and Lexington Insurance. The Concord Group Insurance Companies has simultaneously appointed Michael P. Nolin Jr. as senior vice president and chief operating officer. Most recently, Nolin served as vice president and chief underwriting officer. In addition to oversight of key business functions and corporate steering activities, Nolin will serve on the board and executive committee in his new role. Nolin is a 35-year veteran of The Concord Group.
Alliant has hired Francis Rossi as vice president. In this new role, the New York-based property and casualty insurance veteran will deploy his experience in finance, insurance and risk management to a portfolio of clients. Prior to joining Alliant, Rossi was the founder, president and CEO of Rossi Capital Partners, a New York-based finance company. Before founding Rossi Capital Partners, he served as president of Insurance Brokerage with a private equity firm based in New York.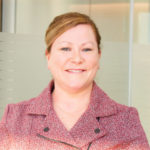 Workers' compensation specialist The MEMIC Group has appointed Amanda Roberts as director of financial reporting, in which she will oversee its financial forecasting, budgeting and general ledger reconciliation. Prior to MEMIC, she worked as a nonprofit accounting and compliance consultant and as a senior director for United Way of Massachusetts Bay Inc. in Boston, Mass. In addition, Michael Michaud has been appointed to director of IT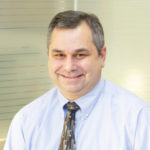 Infrastructure and will oversee MEMIC's virtual and physical IT systems, storage, networking and communications platforms that are used to support business applications and services. Prior to MEMIC, he worked as a director of platform services at MaineHealth/Maine Medical Center and as a senior director of information technology at Synernet MaineHealth.
South Central
Alliant Insurance Services added Eric Smith as vice president of Alliant Healthcare, based in Austin, Texas. He will provide insurance and risk advisory services to life science clients across the U.S. Prior to joining Alliant, Smith was a senior vice president at a global insurance brokerage firm where he was responsible for client development and acquisition.
EPIC Insurance Brokers and Consultants, a retail property and casualty insurance brokerage and employee benefits consultant, has hired Principal Ed Oravetz, Principal Keith McNeely, Principal David Potts, Client Executive Elisha Johnson and Client Manager Marilu Alejandre in Houston. This group of employee benefits consulting professionals joins EPIC from Marsh & McLennan Agency — Southwest in Houston, where they worked together for more than three years. Oravetz, McNeely, Potts, Johnson and Alejandre will share responsibility for new business development and for the design, implementation, servicing and management of Employee Benefits Programs, focusing on the needs of middle-market companies across a range of business and industry.
Midwest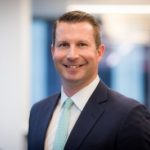 Chicago-based property and casualty insurer CNA appointed David Haas senior vice president of National Accounts Casualty. Haas joined CNA in February 2017 as the Florida branch manager with more than 15 years of underwriting and field management experience of insurance industry experience. Prior to joining CNA, Haas served in various roles at AIG over 12 years.
Grace Arnold has been tapped to lead the insurance division at the Minnesota Commerce Department. Arnold will oversee solvency, policy form approval, rate review and review of insurance transactions for life insurance, health insurance, as well as property and casualty insurance business conducted in Minnesota. Before joining the Department of Commerce, Arnold served as the manager of individual and family plans at Bright Health Plan. Prior to that, she worked for the Center for Medicare, Medicaid & Marketplaces Services in Bethesda, Md., where she held several positions implementing the private insurance provisions of the Affordable Care Act at the Center for Consumer Information and Insurance Oversight.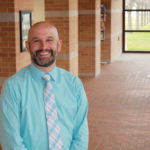 Integrity Insurance, a property and casualty carrier headquartered in Appleton, Wisconsin, has added Steve Genck as territory sales manager for Iowa. Based in Iowa, Genck will develop and implement sales action plans with Integrity agency partners in order to drive new business while supporting retention and profitability. Prior to joining Integrity, Genck was a carrier relationship manager/senior placement consultant with Homes Murphy & Associates in Waukee, Iowa.
Southeast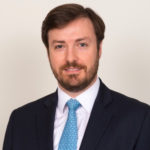 Curi, a provider of products, services and experiences for physicians, has appointed Sean Farrelly as senior vice president of Underwriting. In this role, Farrelly will lead Curi's underwriting operations nationwide, with a focus on evolving the company's offerings in medical professional liability insurance, alternative risk and other products. Farrelly joins Curi from PartnerRe, where he served as the portfolio manager for U.S. medical professional liability reinsurance. Prior to his time at PartnerRe, Farrelly also held underwriting roles at Odyssey Re.
Appalachian Underwriters Inc. has hired three new underwriters to its Commercial Specialty division. April Cook comes to AUI with a background in the underwriting industry, starting as a property and casualty renewal underwriter with an agency and then moving into workers' compensation and then commercial lines underwriting with different companies. She will work out of AUI's St. Peters, Mo., office, quoting commercial package submissions for West agents. Amanda Setchfield will also work on quoting commercial package accounts from AUI's St. Peters office with a focus on Florida and Midwest states. She started with a large, independently owned wholesaler in the mid-2000s, moving from underwriting assistant to senior underwriter. Carol Armstrong will work on Xpress BOP (business owner policy) submissions both through AUI's online rater and email submissions at AUI's Oak Ridge, Tennessee, headquarters. Her background in commercial insurance underwriting dates back to 1989, and she most recently served as senior sales manager at another agency.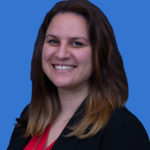 Jackson Sumner & Associates (JSA) has hired Laura Edmonds as human resources and office manager for the organization's leadership team. Edmonds will helm all HR efforts, including developing and communicating company policies and procedures to employees, managing the onboarding of new employees, personnel reviews and training opportunities and developing goals, objectives and systems for all of JSA's 70-plus employees. She will report directly to JSA President and CEO Danielle Wade. Edmonds previously worked for eight years for an organization leading a marketing team. She will work out of the company's office in Boone, N.C.
West
Walnut Creek, Calif.-based Relation Insurance Services has named Chris McKechnie as chief financial officer and Tim Hall as executive vice president and head of M&A (mergers and acquisitions). Most recently, McKechnie was operating partner and advisor to several financial services-focused investors. He previously worked with The Swiss Re Group. He began his career as an investment banker with Smith Barney. Hall is responsible for Relation's M&A initiatives. He was most recently a partner and managing director at Waller Helms Advisors. He was previously a vice president in Macquarie Capital's financial institutions group. He began his investment banking career at Cochran Caronia Waller.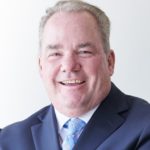 Irvine, Calif.-based Burnham Benefits Insurance Services Inc. has promoted Raymond Tunnell to partner. Tunnell has nearly 30 years of experience in employee benefits consulting. He has been with Burnham Benefits since 2016. He was previously a senior vice president with Hays Companies. Burnham Benefits is a privately held employee benefits consulting, and brokerage firm.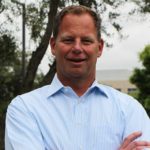 Western Growers has named Eric Trost to its insurance services team as vice president of employee benefits. Prior to joining Western Growers, he was principal of Benefits Compass. Western Growers Insurance Services Inc. is the wholly-owned insurance brokerage of Western Growers and offers risk management to agricultural and related industry members in California, Arizona, Colorado and New Mexico.
Was this article valuable?
Here are more articles you may enjoy.
From This Issue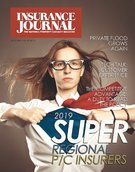 Super Regional P/C Insurers; Markets: Flood & Earthquake, E&O; Annual Ad Reader Study