Keystone Insurers Group, a franchisor of insurance agencies headquartered in Northumberland, Penn., promoted industry veteran Barbara Kressler to vice president of its risk solutions division.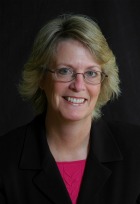 In her new role, Kressler will be responsible for all internal operations including financial oversight, partner relationships, carrier interactions and the management of staff.
Kressler, a resident of Bloomsburg, Penn., is a 23-year veteran of the insurance industry and has been employed by Keystone Insurers Group for seven years. She began her career as a commercial account manager for Hutchison Insurance Agency in 1989. From 1997 to 2005, she was employed by Briar Creek Mutual as office manager. Kressler joined Keystone Insurers Group in 2005 as assistant vice president.
She holds insurance designations of Chartered Property and Casualty Underwriters (CPCU), Certified Insurance Counselor (CIC), Certified Work Comp Advisor (CWCA) and Certified Professional Insurance Woman (CPIW).
Keystone Insurers Group was founded in 1983 by a group of independent agencies. It is owned by its franchise partners and employees in Pennsylvania, North Carolina, Virginia, Indiana, Ohio, Kentucky and Tennessee. Each partner is an independent agency.
With property/casualty premiums exceeding $1.4 billion, Keystone is ranked fifth on Insurance Journal's 2011 list of top 100 privately-held property/casualty agencies.
Was this article valuable?
Here are more articles you may enjoy.