The Connecticut Workers' Compensation Commission announced this month that Stephen Morelli has joined the group as its newest commissioner.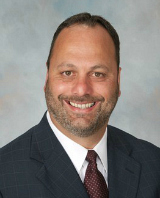 The commission has 16 commissioners in total, one of whom serves as chairman. The current chairman of the commission is John Mastropietro.

Morelli was appointed to the spot by Connecticut Gov. Dannel Malloy after one of the commissioners, Clifton Thompson, passed away in May.

Morelli brings with him more than 20 years' experience in employment, general business, personal injury, and real estate law, in addition to litigation experience in both state and federal courts.
He has recently served as the deputy mayor of the Town of Berlin, as well as being a member of the Berlin Town Council, the Budget Committee, and the Ordinance Committee, where he served as chair. He has also served previously as a member of the Berlin Housing Authority and the Democratic Town Committee, as well as being a corporator of The Hospital of Central Connecticut.
From 1990 to 1994, Morelli worked as an associate in legal practice with the firm of Li & Kennedy. From 1994 to 2000, he was a partner in Roggi & Morelli, LLP. Most recently he had his own practice as the Law Office of Stephen M. Morelli.
The Workers' Compensation Commission administers the workers' compensation laws of the State of Connecticut — with the ultimate goal of ensuring that workers injured on the job receive prompt payment of lost work time benefits and attendant medical expenses. To this end, the Commission facilitates voluntary agreements, adjudicates disputes, makes findings and awards, hears and rules on appeals, and closes out cases through full and final stipulated settlements.
Was this article valuable?
Here are more articles you may enjoy.