New York authorities announced last week that a Long Island, N.Y., man has been arrested and charged with multiple felonies after allegedly stealing more than $648,000 in premiums from a client and spending the money on country club memberships, luxury car payments, and gambling trips.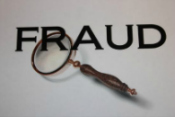 Joseph Koch, 54, was arrested by Nassau County district attorney's investigators and charged with three counts of grand larceny in the second degree, grand larceny in the third degree, and scheme to defraud in the first degree.

Authorities said that between June 2009 and June 2011, Koch, then the president of The Louis Koch Insurance Agencies Inc. in Baldwin, was paid more than $648,000 in insurance premiums by a commercial property management company.

Instead of using that money to pay various insurance companies for which he was acting as their agent, however, Koch stole the money for himself, authorities charged.
Koch allegedly used the stolen money to make purchases at retail stores, pay for country club memberships, Mercedes Benz car payments, gambling trips, mortgage payments, and his income taxes.
"Mr. Koch's theft left his client without coverage and facing potentially serious liability issues, but all he cared about was living the high life on somebody else's dime," Nassau County District Attorney Kathleen Rice said. "It's unimaginable that he thought he could get away with so brazenly flaunting the theft of more than a half million dollars."
The case was referred to the District Attorney's Office by the New York State Department of Financial Services, and the arrest is the result of a joint investigation by the two agencies.
The charges are merely accusations and the defendant is presumed innocent until and unless proven guilty.
Was this article valuable?
Here are more articles you may enjoy.