Approximately 450 former employees and lawyers of Dewey & LeBoeuf can present their case for a class action against the defunct New York law firm, a federal bankruptcy judge in Manhattan ruled on Monday.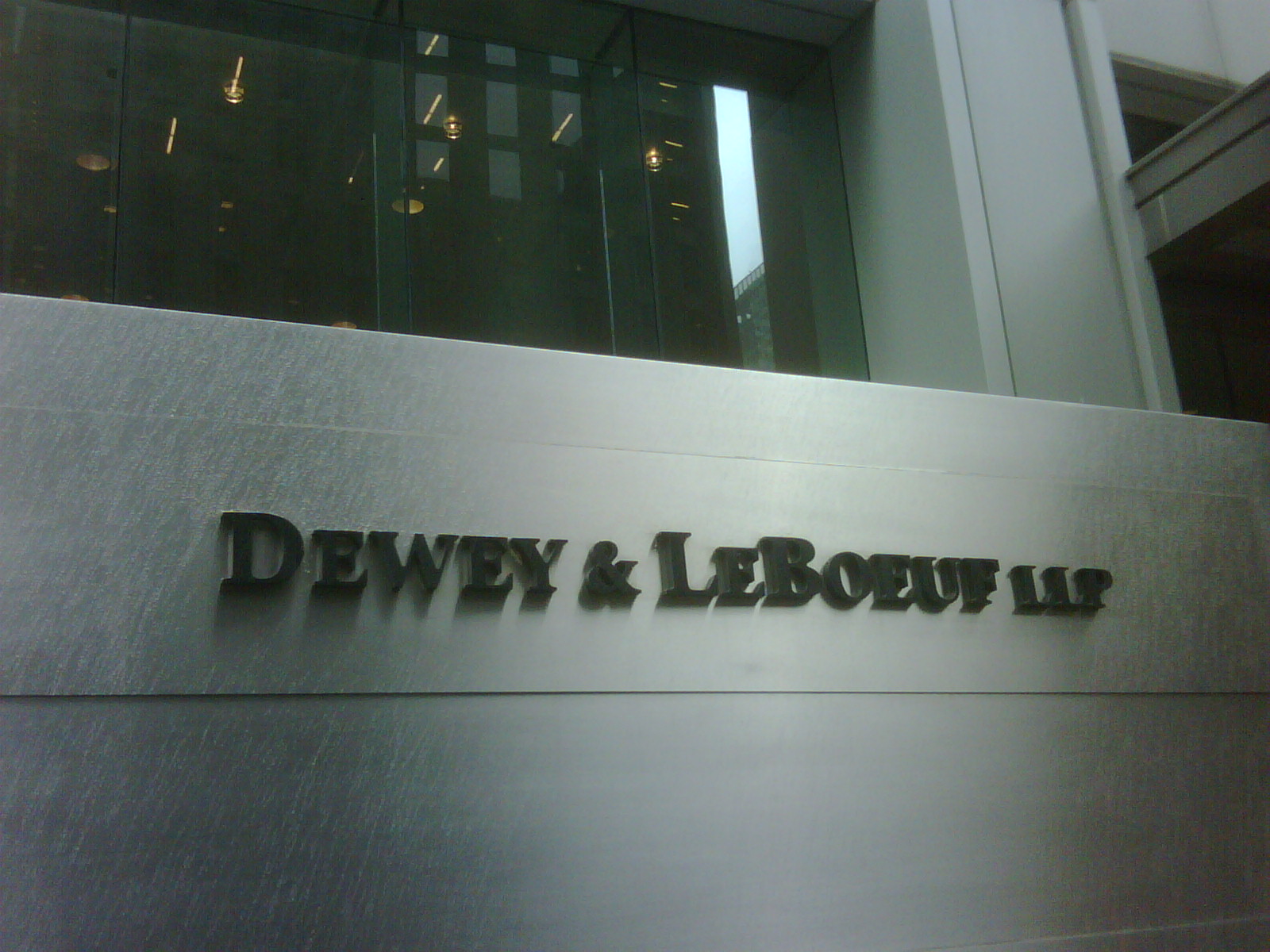 Judge Martin Glenn denied a motion to dismiss, filed by the Dewey estate in December in an effort to end a lawsuit brought by Vittoria Conn, a worker in the former firm's document production department.

In the lawsuit, Conn alleged that Dewey failed to adequately notify her that her job could be terminated. She cited the Worker Adjustment and Retraining Notification Act (WARN) which requires employers to give 60 to 90 days notice before mass layoffs and said that Dewey did not provide such notice and therefore owed her 60 days of pay.

The lawsuit, filed on May 10, sought class action status on behalf of 450 similarly situated employees. Dewey filed for Chapter 11 on May 28.
The Dewey estate sought to have the case dismissed on grounds that the firm was not an operating business when Conn was laid off and was not required to give 60 to 90 days notice.
Dewey also contended that Conn could not bring a class action as part of the firm's bankruptcy proceedings because the maneuver would put the class members' interests ahead of creditors.
But Judge Glenn on Monday said that the proposed class action may proceed as part of a so-called adversary proceeding in the Dewey bankruptcy. He cited a variety of other instances where courts, including the federal bankruptcy court in Manhattan, allowed WARN Act claims to proceed during a bankruptcy case, often as class actions.
Glenn, however, did not rule on the merits of the class action.
"(Dewey) argues that it was no longer operating in an ordinary business sense when it laid off its employees," he said. "Such issues of fact cannot be resolved on a motion to dismiss."
A hearing is scheduled for March 28 when Glenn is expected to hear arguments from Dewey and Conn about whether the case should receive class action status.
Was this article valuable?
Here are more articles you may enjoy.