The Insurance Industry Charitable Foundation (IICF) Northeast division announced three featured speakers who will be accepting grants for charities at its fundraising dinner on Wednesday Dec. 11, 2013 in New York City. The featured speakers are:
Robin Roberts, co-anchor of ABC-TV's "Good Morning America," who will accept an IICF grant given in her honor to Be The Match Foundation, a nonprofit organization dedicated to helping patients with blood cancers like leukemia receive life-saving bone marrow and umbilical cord blood transplants.
Tennis legend John McEnroe, who will accept a grant on behalf of Riverkeeper, an environmental organization dedicated to protecting the Hudson River and the watersheds that provide New York City with drinking water.
ABC News correspondent Bob Woodruff, who will accept a grant to his nonprofit organization, the Bob Woodruff Foundation, which supports injured U.S. service members, veterans and their families.
At the event, IICF will present Ironshore with the IICF 2013 "Double I" award for influence in the industry and impact in the community. Accepting the honor will be Kevin H. Kelley, Ironshore CEO.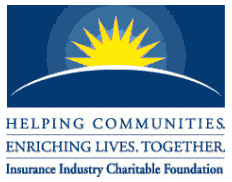 Proceeds from the fundraising event will fund the IICF Northeast division's grants in its focus areas of education, children at risk, the environment, and disaster preparedness. Tickets for the fundraiser are available by contacting the IICF benefit office at (212) 763-8597 or IICF@cmevents.net.
After being diagnosed with breast cancer in June 2007, Roberts faced another serious health battle in 2012 when she was diagnosed with myelodysplastic syndrome (MDS), a disease of the blood and bone marrow once known as pre-leukemia. When Roberts underwent a bone marrow transplant later that year, her story triggered an outpouring of support from across the nation.
Joining forces with Be The Match to inform the public about the need for more donors, Roberts has inspired tens of thousands to join the Be The Match Registry, the world's largest registry of people willing to donate marrow to any patient who needs a transplant. Roberts returned to work in February 2013, five months after the transplant.
Roberts, who has led "Good Morning America" to three Emmy awards, has done extensive reporting from the studio and around the globe. Roberts played an active role in coverage of the 2008 presidential race, interviewing candidates and political newsmakers, moderating a town hall debate, and reporting live from Washington, D.C. on Inauguration Day.
Roberts was the first journalist to interview President Barack Obama after he was sworn in as president. Roberts is author of "From the Heart: 8 Rules to Live By" and has a new memoir coming out next spring about her battle with a life-threatening illness. From 1990 to 2005, Roberts was a contributor to ESPN, including hosting "SportsCenter."
One of the greatest and most exciting tennis players in the sport, McEnroe won seven Grand Slam singles titles, three Wimbledon singles titles, four U.S. Open titles, and nine Grand Slam doubles titles.
The 2000 captain of the U.S. Davis Cup team, McEnroe played for 12 cup teams and won five titles. He ranks third all time with 77 career singles tournament victories, and won more than 150 singles and doubles championships. The 1996 recipient of the National Father of the Year award from National Fathers Day Council and an inductee in the International Tennis Hall of Fame, McEnroe is an expert tennis commentator an analyst for television networks including ESPN, CBS, NBC and the BBC.
Now an ABC News correspondent, Woodruff was co-anchor of the network's news broadcast in January 2006 when he was seriously injured by a roadside bomb while reporting from a combat zone in Iraq. Woodruff was treated for head injuries and kept in a medically induced coma for 36 days to assist recovery. He resumed his career in February 2007 and now reports from around the globe. He and his wife, Lee Woodruff, co-authored "In an Instant: A Family's Journey of Love and Healing" as an account of their lives after the injury.
The IICF benefit event, held at the Waldorf-Astoria Hotel, begins with a 6 p.m. reception. The dinner, now in its seventh year, is the premier insurance event in the New York tri-state area and is attended by more than 1,000 insurance industry leaders.
The Insurance Industry Charitable Foundation was established in 1994 and is completely directed and funded by the insurance industry. The foundation seeks to help communities and enrich lives by uniting the collective strengths of the industry to provide grants, volunteer service and leadership.
Since its inception in 1994, IICF has contributed more than $20 million in grants to charities and 166,000 volunteer hours to hundreds of community nonprofit organizations. IICF is a registered not-for-profit organization under section 501(c)(3) of the IRS code.
Source: Insurance Industry Charitable Foundation (IICF)
Was this article valuable?
Here are more articles you may enjoy.