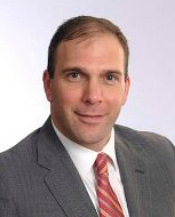 Liberty Mutual Insurance's Specialty Excess Casualty operation has appointed Keith Poopor as senior underwriting manager for excess casualty in the Northeast.

In his new role, Poopor will lead the expansion of the Specialty Excess Casualty operation's northeast underwriting facility, utilizing his broker relationships to continue to grow Liberty Mutual's presence in lead umbrella and excess casualty. He is based in New York City.

Poopor began his career at Liberty Mutual as an underwriter. Most recently, he served as senior vice president, retail excess casualty, for Navigators Management Company. He has also held senior positions at Lexington Insurance and American International Group.
Topics Excess Surplus Underwriting Casualty
Was this article valuable?
Here are more articles you may enjoy.