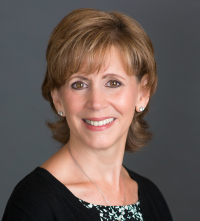 SterlingRisk, an insurance brokerage based in Woodbury, New York, has hired Joanne Krush as chief financial officer of the firm. Krush is based in SterlingRisk's Woodbury headquarters. She succeeds Mark Landisman who recently left the post.

Krush brings more than 35 years of experience to SterlingRisk, including extensive operational and financial experience in the insurance brokerage industry.

Krush was most recently senior vice president of finance for Hub International where she was responsible for all management and financial reporting, annual budgets, financial forecasting, internal and external audits and acquisition integration for the Northeast Region.
Prior to Hub, she was senior vice president of finance at Aon/Berkely Travel and vice president of finance at Jardine Insurance Brokers.
A certified public accountant, Krush began her career at Grant Thornton. She held financial positions in Columbia Pictures and Kidder, Peabody & Co. before moving into insurance.
Founded in 1932, SterlingRisk employs more than 210 professionals, with offices in New York, New Jersey, Connecticut, Florida, Georgia and California.
Was this article valuable?
Here are more articles you may enjoy.