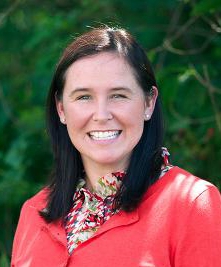 Greene & Associates, an East Aurora, New York-based underwriting manager and wholesale broker for excess and surplus lines coverage, promoted Jennifer L. Greene to president.

Jennifer Greene first joined the firm in 2000 and has served the firm in all of the operational divisions including underwriting, producer and company relations, and strategic planning.

Her father, William H. (Bill) Greene III, will retain the title of CEO and add chairman to his title. Bill Greene founded Greene & Associates almost 30 years ago.
"It is extremely gratifying to see my daughter dedicate her career to continuing a strong family tradition of providing quality insurance coverage and sound underwriting principles to support our producers and companies," said CEO Bill Greene.
Greene & Associates also announced the promotion of veteran Greene team member William G. (Wil) Coté to vice president. For 29 years, Coté has worked closely with Bill Greene in underwriting operations and broker relations and is a past president of the Professional Insurance Wholesalers Association of New York State Inc. (PIWA).
Topics New York
Was this article valuable?
Here are more articles you may enjoy.