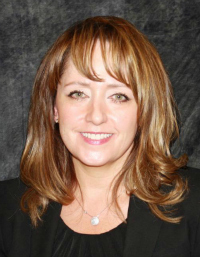 Preferred Mutual Insurance Company in New Berlin, New York, hired Kindra Butler-Andersen as field sales manager.

Butler-Andersen brings more than 22 years of industry experience to Preferred, having most recently worked as regional sales director at a national carrier. Preferred Mutual said she has dedicated her career to the independent agent channel and has either been an independent agent herself or worked directly with independent agents to help them profitably grow their business.

In her new role, Butler-Andersen will lead the field sales force to drive growth, profitability, retention and new agency appointments across Preferred' s four-state footprint of New York, New Jersey, Massachusetts, and New Hampshire.
Preferred Mutual Insurance Company provides property/casualty insurance coverage to more than 235,000 individual and business customers through a network of more than 450 independent agents throughout New York, New Jersey, Massachusetts and New Hampshire. The mutual insurance company, in business since 1896, employs more than 270 employees.
Was this article valuable?
Here are more articles you may enjoy.