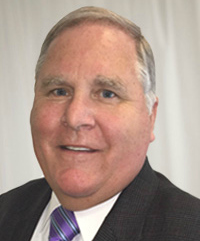 Insurance brokerage and risk management firm Integro has hired Thomas Angiolino as principal for the firm's marine practice. He is based in New York City.

Angiolino brings more than 35 years of insurance industry experience to Integro, with primary focus on marine and energy placements, including hull & machinery, protection & indemnity, charterers, liability coverage, terminal operators, pollution and yachts, among others.
At Integro, Angiolino will be responsible for producing and servicing marine industry-related clients.
Angiolino joins Integro from Lockton Companies, where he served as marine unit manager. He spent much of his career at Johnson & Higgins (hull & machinery team leader) and Willis (manager of hull, P&I and liability groups).
Angiolino is past president of the New York Marine Insurance Association, and an associate member of American Marine Insurance Association (AIMU).
Topics Lockton
Was this article valuable?
Here are more articles you may enjoy.