Charles Taylor Adjusting (CTA), an international loss adjusting business focused on commercial losses and claims, has appointed Vince Cole as U.S. CEO and regional head.
Based in Boston, Mass., he will be responsible for driving new business growth and leading operations across the U.S. business.
Cole brings more than 25 years of experience in a range of executive level roles including strategy, marketing, product development and operations. His prior positions include several executive positions with General Electric Company and GE Insurance, and most recently, CEO of Crawford & Company – Americas.
His appointment will enable CTA to focus more heavily on its U.S. operations, with the intent to invest in people, new businesses, technologies and capabilities aimed at reaching a broader client base and meeting the needs of a changing U.S. market.
CTA provides loss adjusting services across energy, marine, aviation, property, casualty and special risks along with average adjusting services for ship owners. The business primarily focuses on larger and more complex commercial losses arising from major insured incidents and claims. CTA is a business of Charles Taylor Plc, a provider of professional services to clients across the global insurance market..
Source: Charles Taylor Plc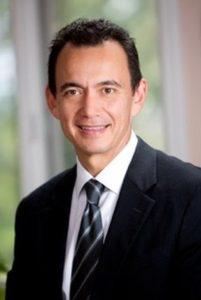 Topics USA Massachusetts
Was this article valuable?
Here are more articles you may enjoy.