The Central Insurance Companies have announced the election of Evan Purmort to its Board of Directors as well as his appointment to the Executive Committee of the Central Companies.
As regional vice president, Purmort oversees the day-to-day operations of the Northeast regional office, including all underwriting, marketing and claims functions serving Central Insurance's independent agents in Connecticut, Massachusetts, New Hampshire and New York.
Purmort joined Central in 2002 during high school as a prep chef at Central-affiliated Willow Bend Country Club and moved on to the Mail and Supply department in Central's home office the following summer.
After graduating from Miami University of Ohio in 2008, he became a commercial lines technician in the Southeast region. He was promoted to commercial lines underwriter before transferring to the Southwest region in 2011 as the marketing manager for Arizona.
He was promoted to the Southwest Management Team in 2012 as a commercial lines supervisor and was then promoted to the position of personal lines manager in 2014. Most recently, he held the position of assistant vice president of the Northeast regional office.
Purmort resides in Boston, Mass.
Central Mutual Insurance Company was founded in 1876 and has evolved into the Central Insurance Companies, a property and casualty group providing insurance for more than 350,000 automobiles, homes and businesses in 20 states. Central is based in Van Wert, Ohio, and operates regional offices in Boston, Atlanta, Dallas and Van Wert.
Source: The Central Insurance Companies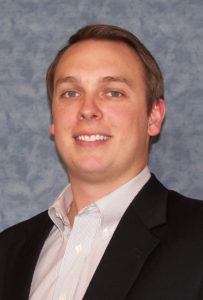 Was this article valuable?
Here are more articles you may enjoy.