As 2017 wraps up, Insurance Journal is looking back on some of its most popular stories of the year while preparing for what is ahead for the insurance industry in 2018.
These are just a few of many topics Insurance Journal East region readers found most interesting this year, based on readership data.
---
Turmoil in the Insurance Capital of the U.S.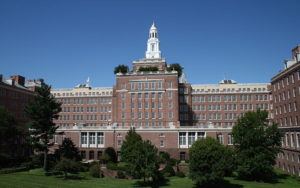 Readers appeared to be closely following Hartford, Connecticut, which has been considered the insurance capital of the U.S., as it faced a difficult year in 2017. The city battled a fiscal crisis that left it nearly bankrupt after struggling with budget and economic problems for years. In September, S&P Global Ratings and Moody's Investors Service put Hartford almost at the bottom of the credit scale, meaning that the agencies at the time viewed the city as essentially in default. Additionally, health insurer Aetna announced in July that it would move its corporate headquarters to New York City in 2018, stating on its website that its "long-term commitment to Connecticut will be based on the state's economic health." This came after General Electric had also criticized the state for its financial difficulties in 2015, announcing last year that it was moving its headquarters to Boston, Mass.
Lemonade Launched in New Jersey

Insurtech has been a big topic of discussion in 2017 as technology continues to disrupt the traditional insurance industry. In August of this year, Lemonade, an insurance company powered by artificial intelligence and behavioral economics, became available throughout New Jersey. This move marked the fourth state in the company's nationwide expansion strategy. The New York-based startup initially announced in January of this year that it had recruited four seasoned insurance executives from traditional carriers AIG and ACE Insurance to round out its executive team. After opening for business in New York, it launched in both California and Illinois before making its way to The Garden State.
Business Moves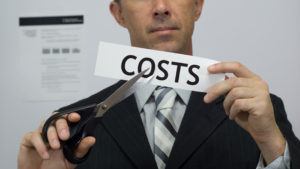 Insurance Journal East region readers were paying attention to companies who initiated big changes this year. One of the top stories of 2017 was about The Hanover Insurance Group Inc.'s second quarter results report in August, stating it had initiated expense actions to eliminate approximately 160 positions. The Hanover Insurance Group is a Worcester, Mass.-based holding company for several property and casualty insurance companies. Its decision to eliminate the positions was part of the company's overall expense management strategy, the company said in its second quarter release. Another big story in 2017 was Encompass Insurance's May announcement in its first quarter 2017 earnings news release that it intended to withdraw from Massachusetts as part of its profit improvement actions starting in late June of 2017. Encompass Insurance is an Allstate Insurance company that sells business through independent agents. This move came after Encompass exited the North Carolina personal lines market last May.
State Lawsuits

Readers of Insurance Journal's East region seemed particularly interested in legal topics this year, with some of the top stories resulting from lawsuits filed in various states. In Massachusetts federal court in October, Allstate sued one of its former agents, alleging the agent breached a one-year non-compete clause by misusing Allstate's confidential information and trade secrets. Additionally, a federal appeals court in Maine decided in March to keep alive a lawsuit filed by dairy drivers seeking more than $10 million in an overtime pay dispute that came down to the lack of an Oxford comma in a section of Maine's overtime law. Finally, in Connecticut, the state's Supreme Court in August supported a jury's decision to award $41.7 million in damages to a student permanently disabled by a tick bite while on a school field trip in China, stating that schools in Connecticut are obligated to warn students and parents about risk exposures for field trips.
The City that Never Sleeps
At least, it didn't seem to this year as far as rules and regulations are concerned. Readers were all ears as New York rolled out cybersecurity regulations that went into effect March 1. The New York Department of Financial Services' (DFS) cybersecurity requirements for financial services companies require insurance and insurance-related companies as well as brokers, agents and adjusters licensed in New York to assess their specific cyber risk profiles and design cybersecurity programs that address their risk. August was the first compliance date of this first-in-the-nation regulation, which has been introduced in phases of compliance. In addition to the cyber rules, another top story on the New York regulation front this year was New York Governor Andrew M. Cuomo's announcement of two new proposed regulations in May to protect New Yorkers and crack down on unscrupulous practices in the title insurance industry.
Ending the Year on a Positive Note
Finally, to top off 2017, readers were interested in some positive stories. More than 40 years after the theft of Norman Rockwell's Boy Asleep with Hoe – also known as Lazy Bones or Taking a Break – it was announced in April that the painting was returned to the family of its original owners following a ceremony with Chubb and the FBI in Philadelphia, Penn. The value of the recovered painting was estimated to be between $600,000 to $1,000,000, significantly more than its value at the time of the theft. Additionally, Woodrow Cross, founder of Maine's Cross Insurance, celebrated his 100th birthday this year. Just as remarkable is the fact that after more than half a century of commitment to his insurance business, he remains a licensed insurance agent and still visits the office several times a week. He told Insurance Journal that the secret behind Cross Insurance's success and longevity is simply hard work and persistence. "Get busy and get it done," he said in an interview with a smile.
His words could serve as a great resolution for the year ahead as well.
Thank you for reading Insurance Journal this year and following along with the East region's top stories of 2017.
Additional Top East Region stories this year:
Related:
Was this article valuable?
Here are more articles you may enjoy.