Sheryl Rucker has accepted the position of senior vice president of Strategic & Integrated Services, a division of Information Technology at Erie Insurance.
In this role, Rucker will have responsibility over a new area – IT Business Enablement – as well as Talent Optimization, Process Management, Process Engineering and Quality Management.
Rucker joined Erie Insurance in 2003. She was named senior counsel in 2010 and senior vice president of Law in 2018. During her tenure, she has handled complex major litigation, government relations, corporate coverage matters and supported operations areas.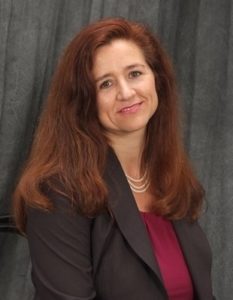 Prior to joining Erie Insurance, Rucker served as a judicial law clerk for a U.S. Magistrate Judge and as an associate attorney and later partner with Lamp, Bartram, Levy, Trautwein and Perry in Huntington, W.V.
In a separate announcement, Erie Insurance has appointed David Russo to senior vice president of Customer Service, effective March 26.
Russo currently serves as senior vice president of Services Operations & Support. In a strategic realignment, the new role will oversee service functions including Erie's Center of Excellence and Claims Quality teams, Customer Care Operations, First Notice of Loss, Zone Operations, Policy Processing and Mail & Document Services.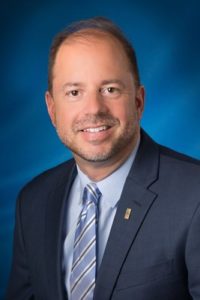 Russo joined the company in 1988 while attending Penn State Behrend. In 1990, he was promoted to commercial underwriter and then moved to the Office of the President where he honed his leadership, customer service and operations skills.
In 2001, Russo returned to underwriting in Erie's former Reinsurance Division. He was promoted to assistant vice president in 2003 and led the company's Commercial Processing Operations. In 2010, Erie consolidated processing operations under Russo's leadership in the Customer Service division.
Additionally, Erie Insurance separately announced that it has appointed 27-year veteran Sean Dugan to senior vice president of Human Resources.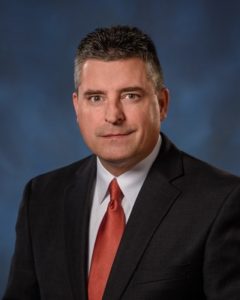 In this role, Dugan will have oversight of the Talent Acquisition, Community Outreach, Diversity & Inclusion, Human Resources Business Partners and Employee Relations, Talent Management and Strategic Workforce Planning teams as well as Learning & Development and Workforce of the Future.
Dugan most recently served as corporate human resources officer for Erie. His prior leadership roles include vice president of Talent Acquisition and Community Outreach, vice president of Recruiting and vice president of Corporate Training and Development.
Erie Insurance Group is based in Erie, Penn.
Source: Erie Insurance Group
Topics Talent Training Development Pennsylvania Human Resources Customer Experience
Was this article valuable?
Here are more articles you may enjoy.