Insurity Appoints Campestre as Chief Sales Officer
Insurity, a provider of cloud-based software for insurance carriers, brokers and managing general agencies, appointed Craig Campestre as chief sales officer.
Campestre will lead Insurity's sales strategy and operations, which includes driving revenue growth, developing a leading sales team and ensuring alignment to Insurity's strategic goals. He will report to Insurity CEO Chris Lafond.
Campestre brings to Insurity more than 20 years of experience in sales, sales operations and accelerating growth at leading software companies. Most recently, he served as chief revenue officer at IPC Systems, a technology and service leader in the global financial services markets. He also served as vice president of sales for Fidelity National Information Services (FIS).
Source: Insurity
Westchester Appoints McLaughlin as Executive VP of Casualty Practice
Westchester, Chubb's wholesale excess and surplus insurance business, appointed Thomas McLaughlin as executive vice president of its casualty practice.
In this capacity, McLaughlin will have oversight of product and business development, underwriting operations and profit and loss performance.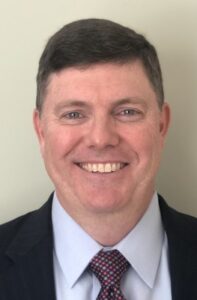 He succeeds Dean Andrighetto, who has announced his retirement. McLaughlin will be based in Boston, Massachusetts, and report to Scott Meyer, senior vice president of Chubb Group and division president of Westchester.
McLaughlin joined Westchester in June 2019 as senior vice president, chief operating officer and Northeast regional manager for its casualty division. He has more than two decades of experience in the insurance industry, where he has held a variety of leadership roles.
Source: Chubb
Lockton Adds Five to Expand Presence in Philadelphia Market
Lockton announced that Clark Engle, Joseph Curcio, Daniel Foley, Kevin Walker and Mike Colarusso are joining the company to expand Lockton's presence in the Philadelphia market.
Engle has more than 28 years of experience in the insurance industry. Prior to joining Lockton, he worked at Aon Risk Solutions, where he was senior vice president in its national healthcare practice.
In this role, he will have responsibility for leading the marketing, placing, program design of professional, general and umbrella/excess insurance and reinsurance coverage for healthcare clients.
Curcio joins Lockton after 20 years in the industry as a vice president specializing in employee benefits solutions. He is responsible for leading new business development as a strategic advisor by providing consultative advice to employers on market-appropriate employee benefits solutions to help them achieve their recruitment, retention, employee welfare and financial objectives.
Before joining Lockton, Curcio was responsible for developing new strategic services and overseeing new business development at Connor Strong & Buckelew.
Foley joins Lockton as a senior vice president, bringing more than 20 years of industry experience and expertise in employee and executive benefits, property/casualty insurance and retirement plans.
He previously served as the vice president of consulting at Innovative Benefit Planning and is currently an advisory board member for the Walter Rand Institute for Public Affairs.
Walker has a decade of industry experience. In his role at Lockton, he manages complex client relationships and coordinates Lockton resources that deliver client service. He has special expertise in employee benefits.
Colarusso will serve as senior vice president and benefits consultant for Lockton. He has spent more than 30 years in the industry. He covers all aspects of health and benefit programs, from benefits design and underwriting to vendor management and benefits administration and communication.
Prior to Lockton, he served as managing director for NFP, where he led benefit and health management strategic and financial initiatives for the benefits practice.
Source: Lockton
Was this article valuable?
Here are more articles you may enjoy.