Two artificial intelligence providers — omni:us and FRISS — are teaming up to "supercharge" insurance claims management and fraud detection.
omni:us is a provider of AI-based cognitive claims management service, while FRISS is a provider of AI-powered fraud and risk solutions for the P/C insurance industry.
FRISS' digitization of unstructured documents helps in the risk assessment of policy documents and claims statements, while data extracted by omni:us can be used for fraud detection in claims and risk assessment in the underwriting process, said the companies in a statement.
The products of both companies complement each other by delivering AI capabilities that allow insurers to digitize, improve the efficiency of their claims process, and deliver better customer experiences, the companies added.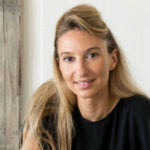 For example, omni:us said its customers can expedite their claims turnaround time by 80% and at up to 75% of the original cost.
The German Insurance Association (GDV) estimates that 10% of all paid claims are fraudulent, which can be combated by using AI technologies, explained the companies. Information can be analyzed in real-time, looking at words that contain high risks or suspicion of fraud, they said, noting that this can help insurers significantly reduce their costs, while improving customer service.
Sofie Quidenus-Wahlforss, founder and CEO of omni:us, commented: "Artificial intelligence plays an important role in digitalization. Currently, AI technologies can be used in numerous ways – but unfortunately, adoption rates are low. Together with innovative partners like FRISS, we want to drive and shape the transformation process of the insurance world."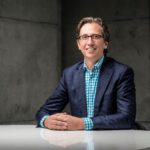 Christian van Leeuwen, FRISS co-founder and chief technology officer, said: "Our goal is to make insurance more honest. We cannot achieve this alone."
As a result, FRISS is always looking for partnerships, he added. "omni:us is exactly such a partner that brings in modern functionality, delivering actionable AI that really helps our customers in digitalizing documents to data… Together we can bring the fight against fraud to the next level."
About omni:us and FRISS
Berlin-based omni:us is an Artificial Intelligence as a Service (AIaaS) provider for cognitive claims management. Built on a fully data-driven approach, omni:us helps insurers make fast, transparent and empathetic claims decisions, while improving operational efficiency and reducing loss adjustment expenses, the company said.
Based in Utrecht, Netherlands, FRISS has a 100% focus on automated fraud and risk detection for P/C insurance companies worldwide, which has helped more than 150 insurers lower their loss ratios, enable profitable portfolio growth, and improve the customer experience, FRISS said.
Source: omni:us and FRISS
Topics Mergers & Acquisitions Fraud Claims InsurTech Data Driven Artificial Intelligence
Was this article valuable?
Here are more articles you may enjoy.