Sedgwick, the London-based provider of risk, benefits and integrated business solutions, announced the appointment of Wayne Manning as head of client services for its international division.
With more than 25 years' experience in insurance, claims and relationship management, Manning joins Sedgwick from Crawford & Co., where he worked as vice president, Global Account Management (June 2005 – November 2018), according to his LinkedIn profile. Prior to that, he was client services manager for Claims Management Group Ltd. (CMGL) where he was client services manager (1994 – 2005), his profile said.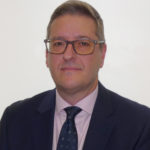 His career began in the late 1980s as a claims technician at Minet Professional Services, he also had claims roles at Lloyd's and Aegon, Manning's LinkedIn profile continued.
Manning is an associate member of the Chartered Insurance Institute (CII).
Source: Sedgwick
Was this article valuable?
Here are more articles you may enjoy.