Antares, the Lloyd's managing agent and subsidiary of QIC Global, announced the appointment of Martin Campbell as head of Specialty at Antares Syndicate 1274, effective May 12, 2020.
Reporting to Alexander Craggs, active underwriter at Antares, Campbell succeeds John Taylor, who is stepping down from the role and will be leaving the business.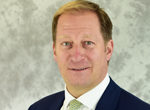 Campbell has over 30 years' experience in the insurance market and has been head of Financial Institutions at Antares since March 2019. He joined from The Channel Syndicate, where he was head of Financial Lines and one of the founding partners.
Prior to this, he was head of Financial Institutions and Directors & Officers insurance at Newline Group. Campbell started his career at Lloyd's in 1990 as an underwriter.
"With the dedicated operational and financial backing of QIC Global, we are strategically expanding our specialty offering," said Joe Battle, CEO of Antares, adding that Campbell has been instrumental in Antares' growth in the financial institutions area.
Battle thanked Taylor "for the great work" he has done during his time with Antares and wished him succees in his future endeavors.
About Antares
Antares Syndicate 1274 offers a diversified range of property, casualty, marine and aviation underwriting services. In June 2014, Antares was acquired by QIC Global, which comprises the international operations of Qatar Insurance Group, including Qatar Re.
Was this article valuable?
Here are more articles you may enjoy.