This wrap-up of International People Moves details recent appointments at Hiscox, Canopius, IGI and HDI Global.
A summary of these new hires follows here.
Hiscox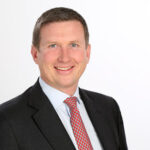 Specialist global insurer Hiscox has appointed Robert Dietrich as the new CEO of Hiscox Europe. Dietrich takes up the role immediately, succeeding Stephane Flaquet who was appointed to the new role of chief transformation officer earlier this year.
Dietrich has been with Hiscox for 24 years, having joined as an operations manager for Hiscox Germany from Allianz' trainee program in 1997. He held a variety of underwriting roles across the business before being appointed to managing director of Hiscox Germany in 2006. Dietrich has turned Hiscox Germany into the flagship of Hiscox Europe, with the business more than quadrupling under his leadership.
In a separate appointment, Hiscox recently announced it had promoted Lara Frankovic to line underwriter – General Liability.
Frankovic is leading a four-strong general liability underwriting team, focusing primarily on large U.S. domiciled accounts. She reports to Matthew Webb, Hiscox London Market's divisional director, Casualty.
Frankovic joined Hiscox in March 2019 as senior general liability underwriter from Gen Re where she had a 15-year career as a facultative reinsurance underwriter.
Canopius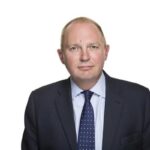 Canopius Group, the London-based specialty re/insurer, announced the appointment of Pat Milner as head of Renewable Energy.
Milner brings more than 30 years of experience in the global energy insurance market to Canopius where he will report to Rachel Sabbarton, head of Energy. Formerly head of Technical Risks and managing director of the UK Branch at The Hartford, Milner is a highly accomplished underwriting executive with an established reputation as a market leader in the energy sector.
International General Insurance Holdings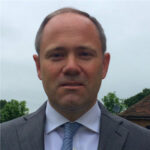 Bermuda-based International General Insurance Holdings Ltd. announced that Richard Foster has joined the company, based in its London office.
As head of property, political violence and contingency, Foster is responsible for the company's property and political violence lines of business, and the newly created contingency insurance line of business. Foster, who has 24 years of specialty lines underwriting experience, joins from London-based Agile Risk Partners, where he was director of Underwriting. Previously, he was head of Global Property, London, for Zurich Insurance Plc and Brit Global Specialty. Prior to that, he held senior roles with Allied World (AWAC).
The company will be launching the contingency line of business to take advantage of the opportunities stemming from market dislocation caused by COVID-19. The contingency line will primarily cover event cancellation, interruption or curtailment of events, non-appearance, and/or other contractual obligations.
HDI Global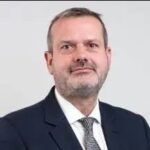 HDI Global SE – UK and Ireland announced that Owen Digman has been promoted to the role of director of Liability Underwriting.
This news comes following February's announcement concerning Mark Appleton's appointment to the Global Liability Division Management team, based in London.
Digman held his previous role as liability manager with HDI for eight years. Prior to joining HDI, he had various senior management roles at RSA, Willis Towers Watson and Marsh.
Topics Europe
Was this article valuable?
Here are more articles you may enjoy.