This edition of International People Moves details appointments at RMS and and Catalina.
A summary of these new hires follows here.
Moody's, RMS Appoints Hare MD of APAC
Andrew Hare has been appointed managing director, Asia Pacific at RMS, the risk modeling subsidiary of Moody's Analytics.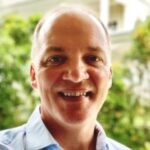 Hare will be responsible for integrating and leading the strategy and execution across the combined RMS and Moody's Analytics Insurance Vertical, as well as overseeing client relationships and business development in the region. He will be based in Singapore and will report to Michael Steel, general manager at RMS, and Wael Jadallah, Moody's Analytics head of APAC and the Middle East.
Hare has almost 25 years of experience and was most recently managing director and head of Aon Inpoint (Aon's insurance advisory business) for Asia. He was previously a managing director responsible for Strategy and Growth at Aon Reinsurance Solutions across Asia Pacific. During his 17-year career with Aon, Hare worked extensively with insurers and reinsurers in the UK, Europe, Bermuda, and North America before moving to Singapore in 2013. Hare began his career with Accenture after majoring in Business Management at Oxford Brookes University.
***
Catalina Names Diaz-Matos as Chief Commercial Officer and Chief Legal Officer
Catalina Holdings (Bermuda) Ltd., the Bermuda-based specialist in the insurance legacy space, announced the appointment of Andrew Diaz-Matos as chief commercial officer and chief legal officer reporting to Group Chief Executive Officer Ian Parker, effective Aug. 15, 2022.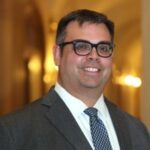 Diaz-Matos is taking over the chief commercial officer role from Steve Ryland, who has moved internally to head of Global Distribution. Diaz-Matos will lead operational management of the insurance subsidiaries. As chief legal officer, he succeeds Keith Lyon, Catalina's General Counsel who will be retiring later in the year.
Diaz-Matos joins from CapSpecialty, where he was senior vice president, general counsel and corporate secretary. He also oversaw the claims, human resources, and IT functions for the Alleghany-owned specialty insurance company.
Prior to CapSpecialty, Diaz-Matos held legal roles of increasing responsibility at The Hartford, with a particular focus on operations, transactions, strategy, and corporate governance. He began his legal career in the mergers & acquisitions practice of White & Case in New York. He has nearly a quarter century's legal experience, including the past 16 in the financial services/insurance industry. He has completed live and runoff insurance transactions involving more than $300 billion in assets and liabilities
"I am thrilled to be joining Catalina at this juncture in its development. I have admired Catalina for many years, including from the 2017 sale of The Hartford's UK P&C runoff business to Catalina," commented Diaz-Matos. "I look forward to working with the insurance companies' CEOs in managing liabilities and improving operational efficiency and to building out a world-class legal organization, all in support of Catalina's profitable growth."
About Catalina
Catalina Holdings (Bermuda) Ltd. provides capital management and risk transfer solutions to insurers and reinsurers in the global P/C insurance sector. Catalina has made 31 acquisitions and/or loss portfolio transfers to date with total reserves more than $10 billion. The company acquires non-life re/insurance liabilities or provide risk transfer solutions for blocks of business where clients wish to improve their return on equity and/or improve their capital position and profitability profile.
Was this article valuable?
Here are more articles you may enjoy.