This edition of International People Moves details appointments at AXA XL Insurance and Berkshire Hathaway Specialty Insurance (BHSI).
A summary of these new hires follows here.
AXA XL Taps SCOR's Croese for Energy & Construction Team, APAC & Europe
AXA XL Insurance has appointed Olivier Croese as product leader, Energy & Construction – APAC & Europe. His appointment was effective on Sept. 26 and he is based in Paris, France.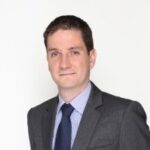 Croese will contribute to the development of the underwriting strategy for AXA XL's Energy and Construction businesses in Europe, Asia and Australia, and oversee its implementation, working in close collaboration with AXA XL's local underwriting and distribution teams.
Croese has more than 20 years' experience in the energy sector. He started his career at Axens as a chemical engineer, before joining SCORr where he held a number of energy and specialty underwriting and leadership roles in France, Singapore and Australia.
"The drive to transition to a low-carbon economy is increasingly recognized and urgent. It presents significant opportunities for both the energy and construction sectors, but also comes with its set of risks," commented Guillaume Parard, head of Energy & Construction, APAC & Europe.
"We have a role to play in helping businesses identify, understand and mitigate these risks, and I believe Olivier's extensive experience and knowledge of the energy sector position him ideally to support our clients and partners as they navigate the changes ahead," Parard added.
***
Berkshire Hathaway Specialty Insurance Promotes O'Neill and Reddin in Ireland
Berkshire Hathaway Specialty Insurance (BHSI) announced a pair of promotions in Ireland: Shane O'Neill has been named head of Property, while Ciaran Reddin has been appointed head of Professional Indemnity and Cyber.
O'Neill joined BHSI in 2019 as senior property underwriter and has 20 years of industry experience. Reddin has nearly a decade of industry experience. He joined BHSI in 2019 as senior professional indemnity underwriter, Executive & Professional Lines.
"Shane and Ciaran have played pivotal roles in building our portfolio and bringing BHSI's values, bespoke solutions and excellent service to our customers and broker partners in Ireland," said Louise Kidd, country manager, Ireland, BHSI. "I am pleased to recognize their contributions with these promotions. In their new leadership roles, they will further elevate our service and solutions and advance our growing and talented teams in Ireland."
Both O'Neill and Reddin will continue to be based in BHSI's office in Dublin. They can be reached at shane.oneill@bhspecialty.com and ciaran.reddin@bhspecialty.com.
Topics Excess Surplus Europe AXA XL Construction
Was this article valuable?
Here are more articles you may enjoy.