Ariel Re, a global reinsurance business with offices in Bermuda, London and Hong Kong, has obtained approval to launch a managing agent at Lloyd's of London.
The new managing agency, Ariel Re Managing Agency (ARMA), will assume the management of Ariel Syndicate 1910 together with SPA 6117 from Argo Managing Agency Ltd. Ariel Re received approval from the Prudential Regulatory Authority, the Financial Conduct Authority and Lloyd's in order to commence this new operation.
Ariel Syndicate 1910 started underwriting in early 2008 and has established a successful business since then. Today, Ariel Re employs almost 100 people worldwide.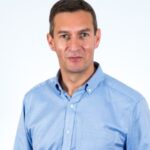 "The establishment of a managing agency is a key milestone in Ariel Re being a premier manager of reinsurance risk and the approval of ARMA further demonstrates our commitment to Lloyd's," commented Ryan Mather, chief executive officer of Ariel Re.
"Both ARMA and our managed syndicates will benefit from streamlined administration and efficiencies, as well as the ability to leverage the expertise and resources of the Ariel Re group," he added.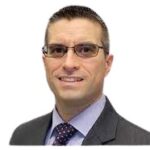 Darren Lednor will be the managing director of ARMA. Lednor has more than 25 years' experience working in London and Bermuda in a career covering underwriting, broking, risk and actuarial roles.
"We have assembled a top-class team at ARMA and are confident that having our own managing agency will enable us to increase the efficiency of our Lloyd's business as well as deepening our relationship with Lloyd's and the London market generally," Lednor said.
In addition to Lednor, other team members include:
Mark Pickett, head of Underwriting Management in London, will assume the role of active underwriter of Syndicate 1910 and SPA 6117. Pickett, who has 15-plus years' experience in financial services, has previously held roles with J.P. Morgan, Lloyd's and Argo Group.
Chief Financial Officer Anouchka Gokhool has almost 20 years' experience in the insurance market. She held senior roles at Catlin and Tokio Marine Kiln and was most recently director of Syndicate Finance for Hiscox.
Chief Actuary Jon Poole has 20 years' insurance expertise, including a prior stint with Ariel Re. Most recently, he served as chief actuary for Blenheim Underwriting.
Chief Risk Officer Rebecca Knowles joined Ariel Re in January this year with 15-plus years' experience in the insurance market. She most recently served as deputy chief risk officer of Asta Capital Ltd., having previously held senior roles in risk and capital modeling at Catlin/XL Catlin/AXA XL.
Syndicate Controller Martin Vincent has worked in the insurance industry for almost 20 years and was most recently head of Syndicate Reporting for Hiscox.
Compliance Officer Natalie Dick brings 25 years of experience to her role. Dick has gained a wealth of experience in compliance for a variety of companies including Amlin, Chubb, Ark, Barbican and Arch Insurance.
Ariel Re operate principally through Syndicate 1910 at Lloyd's of London and also offers access to Lloyd's Europe via Syndicate 5336. Originally founded in 2005, Ariel Re was acquired by Pelican Ventures and J.C. Flowers in November 2020.
Source: Ariel Re
Topics Agencies Excess Surplus Talent Lloyd's Human Resources
Was this article valuable?
Here are more articles you may enjoy.