Chicago, Ill.-based Clearcover announced an initial funding round of $11.5 million led by Lightbank.
Greycroft Partners, 500 Startups, Silicon Valley Bank, and other insurance and fintech investors also participated in the financing. Clearcover will use the funding to scale up partnerships and launch their first product line, car insurance, later this year. Clearcover will be available for purchase via partners and directly on their website.
Clearcover uses a data-driven platform to integrate insurance "with moments when it matters" and applies modern technology to improve efficiency, saving customers up to 50 percent on car insurance, according to the company.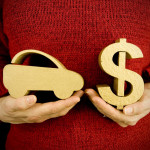 "People need insurance, but they want to spend as little time and money on it as possible. So why should customers pay higher prices because big insurance companies overspend on activities that waste both?" Kyle Nakatsuji, CEO of Clearcover, said in a statement. "We were inspired to create an insurance offering that delivers what people really want – great coverage, when it matters, for the lowest cost possible."
Clearcover built an insurance platform that offers customers a streamlined way to car insurance. The platform eliminates the need for excessive marketing, improves operational efficiency, and makes custom coverage recommendations using artificial intelligence, according to the company.
Topics Auto InsurTech Tech New Markets Funding
Was this article valuable?
Here are more articles you may enjoy.