What's in a name? When St. Louis-based Powers Insurance and Benefits changed its name in August to Powers Insurance & Risk Management, it was a strategic move that had been in the works for several years, intended to reflect a shift in the agency's focus.
About three years ago, the family owned, independent insurance agency began using what it calls a consultative risk management approach with its business and individual clients, according to the company's president, J.D. Powers. That consultative approach involves identifying potential threats to the financial well-being of the agency's clients, and constructing and executing a plan to minimize those threats. Risk assumption, risk retention, risk transfer and risk avoidance are all addressed in the process.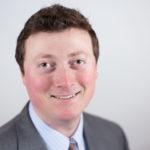 Despite the name change, Powers Insurance still provides clients with employee benefits products and services. But to better serve its customers in that area, the agency several years ago merged its benefits division "with a benefits-only firm to assure that our clients had experts to navigate and address the Affordable Care Act. This allowed us to really home in on our skills and focus our time on our core business, which is property and casualty insurance and risk management," Powers said.
Specialization is key to success in today's business environment, in Powers' view. And as a specialist in risk management, he believes there is a duty to help clients "make informed decisions to make sure they're protecting themselves, their employees, their assets, and addressing any potential liability to litigation exposures."
Manufacturing, educational institutions, hospitality, property management and real estate, and contractors, are industries in which Powers Insurance specializes, and those in which the bulk of the agency's commercial clients operate.
When the agency launched the name change in August, Powers said in the agency's announcement that a large part of its risk management business would "target cybersecurity, which is crucial in today's world. We want to help minimize the material risks and prevent cyberattacks that can make our clients more vulnerable in today's marketplace."
Whether for an individual or a business, a good place to start when helping a client manage their risk is with a comprehensive risk assessment, Powers said. Many businesses have not undertaken a "comprehensive risk assessment and it's almost a guarantee that they have a major uncovered exposure that they're not aware of if they have not gone through a comprehensive risk assessment. Practically no individuals have gone through any kind of comprehensive risk assessment. Regardless of your wealth, there are a lot of exposures."
After delving into every aspect of a business and assessing every exposure, you decide "how you want to address that risk. One way is transferring risk through an insurance policy, but that's not always the answer," Powers said.
One area of risk that's often overlooked are vendor and customer contracts. It's really important to "make sure that a business's insurance program is properly aligned with their contractual obligations," Powers said. There needs to be certain language in the insurance policy "to make sure it responds properly. That's very often overlooked by an insurance agent."
Other risks that need to be assessed and managed include employment practices, pollution exposures, disaster continuity and workers' compensation, Powers said.
2017 Development of the Year
Powers Insurance and Risk Management is a second-generation, family owned company with 25 employees. It is licensed and serves both commercial and personal lines clients in all 50 states.
The firm this year completed the construction of a new headquarters building that houses both the agency and its sister company, Valley Insurance Agency Alliance (VIAA), a network of more than 100 independent agencies located in Missouri and Illinois.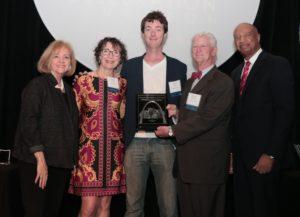 The 17,000-square-foot building cost approximately $3 million and was built on the site of a property that had been vacant for more than 13 years. The city of St. Louis and the St. Louis Development Corporation recognized Powers Insurance for its new headquarters with their 2017 Development of the Year award.
In a statement released by the agency, J.D. Powers said the award was meaningful because the agency's "new headquarters represent our commitment to the entire region. … This recognition means a great deal to us as we aspire to be a catalyst for unity, growth, and prosperity."
The agency also has gone green, so to speak, by pledging to plant a tree for every new client that comes on board. The campaign, which began on Sept. 1, coincides with Powers Insurance's commitment to carbon neutrality, according to the company's website. The agency has purchased land along the Meramec River where the trees will be planted. It also has pledged to plant trees in public parks and other areas of the state in need of beautification.
A Youthful Outlook
"We are very young, a very young group," Powers said. He added that the agency drives "a lot of organic growth which is pretty much unheard of in our industry. As a result, the insurance carriers are a big fan of us, obviously, because of how much organic growth we can drive and because we're a young workforce. We have a good range of age groups and experience, but we have young talent pretty much across the board."
Powers said his philosophy behind attracting and retaining young talent in the firm is "to figure out what they're really good at and structure an environment that they're able to thrive in utilizing those talents. They are some of the most loyal workers if you can accommodate them in that way. That's how we've had our success with it."
The agency previously has been honored as an Insurance Journal Best Agency to Work For, winning the Silver award for the Midwest region in 2015. IJ's Best Agency award winners are selected on the strength of the ratings and comments provided by employees responding to IJ's Best Agency online survey.
In the 2015 survey, Powers employees praised their employers extensively, with one stating that the agency has a "clear vision for growth and profitability. The second generation is coming on to take charge and move the agency forward to the next level. The employees are faithful, dedicated and hard working."
Another employee praised the risk management focus the agency has developed, stating: "We protect the client, the family and his/her business. We 'think outside the box' to make sure all aspects of risk management are considered and communicated."
Topics Missouri Risk Management
Was this article valuable?
Here are more articles you may enjoy.