American Insurance Association (AIA) appointed Joseph DiGiovanni as its new senior vice president for state affairs.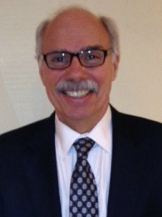 Most recently, DiGiovanni served as vice president of public affairs at Liberty Mutual Group where he was responsible for managing the company's state government affairs operations. Prior to joining Liberty Mutual, he worked at AIA for 21 years, ultimately heading its state government affairs department.

"I am incredibly pleased that Joe has decided to come back to AIA following 12 highly successful years heading the state affairs operations for a leading property-casualty insurer. His expertise and first-rate reputation across the industry make him a tremendous asset to AIA and our member companies. We are looking forward to Joe's leadership of AIA's state affairs program," said Leigh Ann Pusey, president and CEO of the American Insurance Association.
DiGiovanni began his career at the Massachusetts Division of Insurance where he served as an administrative assistant to the commissioner and subsequently as director of consumer services. He earned his juris doctor degree from Suffolk University Law School and his bachelor's in Political Science from St. Louis University. DiGiovanni will officially start his new role at AIA on April 1.
The American Insurance Association (AIA) is a Washington, D.D.-based property/casualty insurance trade organization, representing approximately 300 insurers that write more than $100 billion in premiums each year. AIA member companies offer a wide range of property/casualty insurance, including personal and commercial auto insurance, commercial property and liability coverage for small businesses, workers' compensation, homeowners' insurance, medical malpractice coverage, and product liability insurance.
Was this article valuable?
Here are more articles you may enjoy.