Fireman's Fund Insurance Co. named Steven Bailey national practice leader in field underwriting for highly protected risks in large property.
In this national role, Bailey brings his experience as an underwriter and engineer to the table to work with brokers on insurance solutions for their commercial clients.
Bailey joined Fireman's Fund in 1997, and has served in various underwriting roles. He started his career as a fire protection consultant at Factory Mutual Engineering and then served as a fire consultant and underwriter at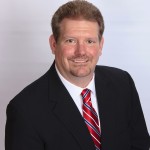 Kemper Insurance Cos.
Novato, Calif.-based Fireman's Fund is a member of the Allianz Group.
Topics Property Leadership
Was this article valuable?
Here are more articles you may enjoy.