The Main Street America Group announced Dave Medvidofsky has been appointed vice president of human resources. He replaces Toni Porterfield, who has retired from the organization after leading the human resources function since 2004.
Medvidofsky, who has been Main Street America's vice president of internal audit since 2011, will also oversee the company's administrative services and corporate communications operations in his new role.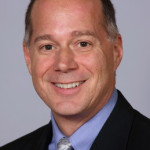 Medvidofsky, based at the organization's corporate headquarters in Jacksonville, Fla., will report to Tom Van Berkel, chairman and chief executive officer and be a member of its senior management team.
As head of human resources at Main Street America, Medvidofsky's responsibilities will include HR strategy and products. He will also continue to facilitate the company's enterprise risk management program.
Medvidofsky has held various positions during his tenure at Main Street America, which began in 1991, including vice president and general manager of its Information Systems & Services Corp. subsidiary and assistant vice president of corporate strategy. He began his Main Street America career as a personal lines underwriter. He is a past president of the CPCU Society.
Was this article valuable?
Here are more articles you may enjoy.