After General Electric Co. began selling finance operations to exit too-big-to-fail status, American International Group Inc. Chief Executive Officer Peter Hancock said it wasn't clear that escaping the government risk tag would offer significant benefits to his company.
Then in November, Hancock rebuffed investor Carl Icahn's proposal to break up AIG into three insurers, even as the activist said his plan would help AIG exit its designation as a non-bank systemically important financial institution. Now, the pressure is increasing further after rival insurer MetLife Inc., another non-bank SIFI, announced a plan Tuesday to separate much of its U.S. retail operation.
"This is a significant development in the SIFI de- designation debate," said Isaac Boltansky, an analyst with Compass Point Research & Trading LLC in Washington. "Beyond MetLife, this announcement further crystallizes the compliance and operational burden of the SIFI tag, which is likely to intensify calls for AIG to consider embracing a strategic shift resulting in de-designation."
MetLife, the largest U.S. life insurer, said it's considering a sale, spinoff or public offering of much of the retail operation. Higher capital requirements from the SIFI label could put the business at a "significant competitive disadvantage" under the MetLife umbrella, CEO Steve Kandarian said Tuesday in a statement. The insurer has sued to overturn that designation.
The stock jumped on Kandarian's plan, climbing 4.5 percent to $43.86 at 1:10 p.m. in New York. AIG slipped 1 percent.
'Accelerate the Pressure'
MetLife's rally will "sustain or accelerate the pressure on AIG CEO Peter Hancock to unveil something similarly dramatic," Meyer Shields, an analyst at Keefe, Bruyette & Woods, said in a note. "This news will only intensify AIG's widely reported activists' pressure."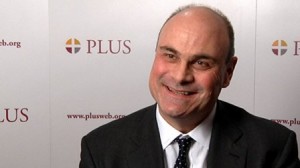 MetLife had slumped 13 percent this year through Tuesday's close and fell 11 percent in 2015 as the New York-based insurer cut profit targets amid pressure from low interest rates and uncertainty about regulation. Kandarian said in May that MetLife would probably have a return on equity of about 11 percent in 2016, down from a prior forecast of 12 percent to 14 percent.
Icahn has mocked Hancock for being unable to meet AIG's target of a 10 percent ROE. The activist also has said the SIFI designation, which can lead to increased Federal Reserve oversight and tighter capital rules, is a tax on size.
'Not Clear'
Hancock was asked as far back as May, after GE announced its plan to exit SIFI status through asset sales, if he should pursue the same path.
"Should you get off this off-ramp, there's 200 other regulators that are also very interested in how we run the company," Hancock said at the time. "So it's not clear to me that getting off that off-ramp changes management's flexibility in any material way."
He was also dismissive of Icahn's push to split into a property-casualty company, life insurer and mortgage guarantor. Hancock has said breaking up the company could jeopardize credit ratings and squander tax assets. The insurer had no comment on MetLife's plans, said Jon Diat, a spokesman for AIG.
'Not an Option'
Hancock has set a Jan. 26 meeting to outline his strategy. He has also highlighted his efforts to sell assets, such as a Central American unit and a stake in an airplane-leasing company, while repurchasing AIG stock.
Many investors have still grown impatient with AIG, which has slumped 6.5 percent this year in New York trading through Tuesday. Josh Stirling, an analyst at Sanford C. Bernstein & Co. who surveyed AIG stockholders, said most investors want AIG to exit SIFI status and sell units or spin off divisions.
"The status quo is not an option, for management's strategy has practically no support," Stirling wrote of AIG Tuesday in a note before MetLife's announcement.
Prudential Financial Inc., the second-largest U.S. life insurer and another SIFI, has faced less pressure than AIG to reshape the company. The Newark, New Jersey-based company, which abandoned a fight against the SIFI designation in 2013, posted an operating return on average equity of more than 15 percent for the nine months ended Sept. 30, 2015.
Sympathy Bid
Prudential and AIG shares may "catch a sympathy bid as MET is clearly raising the bar for structural action at both companies to unlock value," John Nadel, an analyst with Piper Jaffray Cos., said Tuesday in a note to clients. Prudential, led by John Strangfeld, was unchanged in New York trading, beating the broader market.
Strangfeld may need another year or two to execute the kind of restructuring outlined in MetLife's plan, according to Tom Gallagher, an analyst at Credit Suisse Group AG.
"It is not clear to us that PRU management would embrace this kind of restructuring, though it may consider it depending out the outcome and the share price performance for MET," Gallagher wrote Wednesday in a note. Scot Hoffman, a spokesman for Prudential, had no comment.
Steigerwalt, Morris
MetLife said the new company, to be led by Eric Steigerwalt, would have about $240 billion of assets and accounts for about 20 percent of the insurer's operating earnings. The business would include variable annuities, retirement products where results can be tied to fluctuations in stock markets and interest rates. Steigerwalt previously led the domestic retail unit before being named in November as interim head of U.S. operations, a post with broader responsibilities.
The insurer plans to retain units providing workplace benefits and property/casualty coverage along with the corporate-benefit-funding division that offers pension and retirement products. Maria Morris, executive vice president and head of global employee benefits, was named interim head of the remaining parts of MetLife's U.S. businesses, according to John Calagna, a spokesman for the company.
While a sale of the unit might be the best outcome for MetLife, an IPO or spinoff is probably more likely, Ryan Krueger, an analyst at Keefe, Bruyette & Woods, said in a note to clients. Potential buyers might be discouraged by the operation's size and business mix, he said.
MetLife will also continue operations in Asia, Latin America, Europe, the Middle East and Africa. The company didn't outline a timetable for the separation plan, saying the completion of a transaction could depend on market conditions, and also regulatory approvals.
MetLife, GE's finance unit, AIG and Prudential are the non- bank companies that were named SIFIs by the Financial Stability Oversight Council. That panel was created by the 2010 Dodd-Frank law and charged with monitoring potential threats to the financial system after the near collapse in 2008 of companies including AIG, which required a U.S. bailout that swelled to $182.3 billion.
–With assistance from Sonali Basak.
Related:
Copyright 2021 Bloomberg.
Was this article valuable?
Here are more articles you may enjoy.