The Hartford Chairman and CEO Christopher J. Swift will become chairman of the board of directors of the American Insurance Association (AIA) at its March meeting, serving a one-year term.
Swift succeeds Michael S. McGavick, CEO of XL Group, as chairman.
"I look forward to working with the board of directors and AIA staff on important policy issues, such as the pace of technological change, cyber security risk and the changing regulatory environment, each of which have important consequences for consumers, our industry and the regulatory community," said Swift.
In March 2010, Swift was named executive vice president and chief financial officer of The Hartford. He became CEO in June 2014.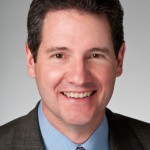 Swift is on the board of the Insurance Information Institute and is a member of the Dean's Advisory Board at the Villanova School of Business; the Business Council; The Committee Encouraging Corporate Philanthropy; the Council on Foreign Relations; the Financial Services Roundtable and the International Insurance Society.
Source: American Insurance Association
Was this article valuable?
Here are more articles you may enjoy.