American Family Insurance said it has signed John Legend – multi-award winning singer and songwriter – as the company's newest brand ambassador.
The company has partnered with other celebrity ambassadors whose experiences and values it believes not only motivate current and future customers, but also inspire them to "dream fearlessly." Other American Family Insurance brand ambassadors include Derek Jeter, J.J. Watt, Kevin Durant, Steve Stricker, Jessie Vetter and Kathy Ireland.
"Like all our brand ambassadors, John Legend had a dream and worked tirelessly to realize it, getting support and encouragement along the way from others who believed in him," said Telisa Yancy, chief marketing officer. "We believe his thoughtful lyrics and beautiful instrumentals are the perfect soundtrack for inspiring others as they pursue their own dreams."
Yancy said Legend's music will be used in American Family Insurance ad campaigns, and the insurer will partner with him on performances and appearances on behalf of the company.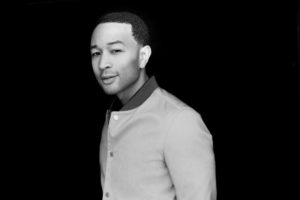 "American Family's message about the power of pursuing a dream is something I could relate to in my own life," Legend said in the announcement.
In addition to his successful music career, Legend has launched the Show Me Campaign, which champions education as a key to breaking the cycle of poverty. He also serves on several boards dedicated to improving the lives of children.
Legend's highly-acclaimed fourth and most current studio album Love In the Future, features "All of Me," Legend's highest selling and charting song to date. Legend won an Academy Award, first Golden Globe Award, a Grammy award, and a Critic's Choice Award for his song "Glory," that he wrote and performed with Common, for the film SELMA.
Madison, Wis. – based American Family Insurance sells American Family-brand products, including auto, homeowners, life, business and farm/ranch insurance, through exclusive agents in 19 states.
Was this article valuable?
Here are more articles you may enjoy.