Spanish insurer MAPFRE Group's new CEO for its North America arm has assumed his responsibilities.
Alfredo Castelo is now president and CEO of both MAPFRE U.S.A. Corp. and MAPFRE North America region.
He is replacing Jaime Tamayo who was promoted to CEO of MAPFRE's international territorial area in May 2016.
Castelo joined MAPFRE as a deputy manager in the MAPFRE Industrial general management in 2004. During his career at MAPFRE, he has held a number of international senior positions including CEO of MAPFRE Caucióon y Crédito and positions at MAPFRE Empresas and MAPFRE Internacional. In October 2010 he was appointed third vice chairman of the Global Businesses Management Committee. Castelo also serves as vice chairman of Solunion.
In a prepared statement, Castelo said he looks forward to his new position, with a continued goal of meeting "the needs of our customers through our diverse insurance products."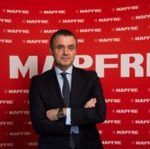 Castelo added "we are a company that builds trust among employees, customers and partners, and we will continue to do that through social responsibility, sustainability and transparency."
When Castelo and Tamayo's promotions were announced in May, MAPFRE gave Tamayo credit for expanding the insurer's U.S. presence from small in 2008 to more than $2.3 billion in revenues in 2016. He also helped MAPFRE become the biggest auto, homeowners and commercial auto insurer in Massachusetts, and expand its property/casualty business presence in 19 states, the insurer said.
Source: MAPFRE
Topics Abuse Molestation
Was this article valuable?
Here are more articles you may enjoy.