The acquisition by AmWINS Group Inc. at the end of last month of Networked Insurance Agents will achieve a number of objectives for both the Charlotte, N.C.-based global distributor of specialty insurance products and services and the California-based aggregator.
Namely, the deal plays to each firm's strengths, executives for both organizations told Insurance Journal.
AmWINS is centered around providing product expertise and specialty services to retail clients, but there were a few things AmWNS was not able to do, according to Scott Purviance, chief operating officer of AmWINS.
"One of the things we really didn't offer, certainly not in any kind of meaningful way, is access to admitted products, clearly BOPs and comp," Purviance said. "The platform that Networked has built out is tremendous in that space, and it will really allow us to offer a full suite of products for that retail agent."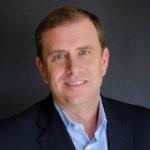 AmWINS operates through more than 100 offices globally and handles premium placements in excess of $13 billion annually. And as was noted by Ben Sloop, president of AmWINS Access, a binding platform for small property/casualty business, AmWINS today does business with more than 22,000 independent agents.
"We routinely get requests to provide access on a range of standard market products, whether that be BOP, worker's comp, or personal lines," Sloop said. "The low-hanging fruit is simply connecting those folks with Networked, who've got those capabilities, and vice versa."
Networked, an insurance aggregator specializing in the standard lines insurance segment, was missing a few things, too, according to George Biancardi, president and CEO of Networked.
"I just want to say – maybe state the obvious – that from our perspective, we didn't have excess and surplus lines, so now we're able to broaden our suite of products as well. It's a really good fit from our standpoint as well," Biancardi said.
Sloop expanded on the importance of the E&S market to both firms and as part of their collective goals going forward.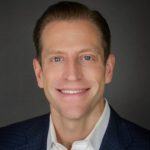 "To George's point, Networked has got almost 1,000 agencies in their footprint, and many of those agencies – all those agencies in fact – go into the excess and surplus lines marketplace today, and we've gotten multiple inquires on both sides about how we can access products on either side," Sloop said. "Long term, the vision is to build a more seamless and integrated value prop across the entire spectrum of standard lines of E&S."
None of the three would discuss the terms of the transaction, but they were happy to talk about possible expansion and new opportunities.
Next Step
AmWINS has been active lately. AmWINS and Partners Specialty Group LLC in April agreed to merge, with Partners becoming part of the AmWINS Brokerage Division and bringing an expanded geographic presence to complement the existing AmWINS platform. In March, AmWINS and General Star Management Co. partnered to launch a food delivery insurance program through its General Star Programs Unit.
Last year AmWINS announced that it had secured backing from Berkshire Hathaway International Insurance Ltd. for its London-based managing general agent, Unicorn Underwriting, to write motor fleet business.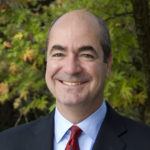 Purviance that said from day one following the deal with Networked things are going to be "business as usual." However, for AmWINS, such normalcy appears to mean looking for ways to expand and build the business.
"We don't want to disrupt the relationships with the retail clients, but we're going to be working very aggressively over the next four to six weeks to roll out the best initial step at providing products to both client bases," Purviance said. "Then you'll see us continue to build out more from a geographic and technology standpoint to support those roll outs down the road, but day one we're here not to disrupt what either operation has built, and put the retail client first."
Beyond California
For Networked, this is a chance to grow beyond California and its offices in Grass Valley and Orange.
"I'll mention, we have already, even prior to announcing this acquisition, had been focused on expanding our footprint," Biancardi said. "We are predominately in California and, to a lesser extent, in some other Western states. We've been looking expand that footprint. This really gives us a lot more resources and a quicker and really more robust way to expand across the country."
Despite all the talk of expansion, Sloop, speaking for both firms, said that doesn't translate into a movement away from their mainstay wholesale business model.
"One thing I want to make sure we do get clear, because we've frankly have gotten a lot of questions about this over the last few days as the news of the acquisition has come out, is that we are very much committed to the wholesale model, and AmWINS' model has always been wholesale," Sloop said. "Networked … is a wholesale aggregator … and in both cases, our clients are retail agents, and both AmWINS and Networked are very much dedicated to that model of doing business."
Related:
Was this article valuable?
Here are more articles you may enjoy.