Gerard "Jerry" Butler has been appointed senior vice president, Chubb Group, division president, North America Insurance. In his new role, he will have responsibility for the field organization in North America, which includes 48 offices in the United States and Canada. He also will be responsible for executing Chubb's North American business strategies locally by delivering services to the company's agents and brokers and managing these relationships.
Butler, with more than 34 years of experience, including 26 years at Chubb, most recently served as chief operating officer, North America field operations. Prior to the ACE acquisition of Chubb in January 2016, he served as executive vice president and U.S. field territory operations manager for Chubb.
Butler will report to John Lupica, vice chairman, Chubb Group, president, North America major accounts and specialty insurance.
Butler succeeds Harold Morrison who will retire at the end of the year after a 33-year career in the insurance industry. Morrison joined The Chubb Corp. in 1984 and during the course of his career has held a number of managerial and leadership positions for the company. Prior to the acquisition, Morrison was executive vice president of The Chubb Corp. and served as chief global field officer and chief administrative officer, responsible for the company's global field organization, worldwide human resources and the company's administrative areas.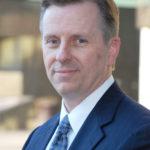 Through the remainder of the year, Morrison will work with Chubb's overseas general insurance division on the development of underwriting and distribution for expansion into the commercial middle market segment in Asia, Latin America and Europe.
"Harold's commitment and contributions to Chubb during his tenure have been outstanding. He has been a thoughtful and collaborative partner to me and our broader team since the merger and I look forward to working with him and Jerry on a smooth transition in addition to his continued endeavors for the company," said Lupica.
Succeeding Butler is Jeffrey Updyke, chief operating officer, North American field operations. Reporting to Butler, Updyke will assist in the day-to-day management of the North American field operations, with specific focus on distribution management, data analytics and sales. In addition, he will oversee Chubb Insurance Solutions Agency.
Updyke is a 26-year insurance professional, most recently serving as executive vice president, Northeast and Mid-Atlantic regional manager for Chubb's Commercial Insurance unit. Prior to the acquisition, he was the Northeast region chief operating officer.
Topics Chubb
Was this article valuable?
Here are more articles you may enjoy.